What are Pakistani troops really doing in Saudi Arabia?
The government says some 1,000 Pakistani soldiers are in the kingdom on a training and advisory mission.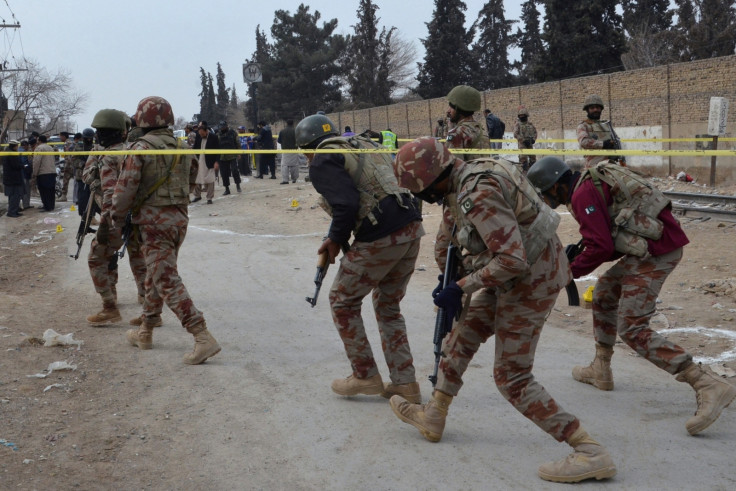 Pakistan's opposition parties are piling pressure on the government to reveal details about the country's troop deployment in Saudi Arabia. But the government remains firm on not divulging what it calls "operational details" of the deployment.
Up to 1,000 Pakistani soldiers are thought to be on a "training and advisory mission" mission in Saudi Arabia. The opposition has derided the "unilateral decision" by the government and threatened to launch contempt of parliament proceedings.
"The contingent, once deputed in Saudi Arabia, will perform its training and advisory mission while remaining within the geographical boundaries of the kingdom," Pakistan's Defence Minister Khurram Dastgir-Khan told the country's Senate.
"The apprehension that our troops will become somehow entangled in the war in Yemen is incorrect. It is a very clear rule of engagement... a strict and clear declaration has been made that the current deputation and the additional deputation will be within the remit of the 1982 protocol."
The Senate chairman, Raza Rabbani, sought details and shot back: "Why don't we proceed against you and the prime minister over contempt of parliament?"
"This is shedding no light on the decision that has been taken by the prime minister. I am sorry but this statement is inadequate."
Saudi Arabia and Pakistan have close military ties with both sides routinely holding military exercises. The latest deployment is in addition to the 1,600-strong Pakistani personnel already stationed in Saudi Arabia.
News about the deployment by the Pakistani army, a powerful and influential entity in Pakistan which sometimes confronts the political leadership, almost caught the country's parliament off-guard.
Three years ago, Islamabad had declared a neutral stance in the long-running Yemen-Saudi Arabia conflict .
Though there have been assurances that the Pakistani soldiers will not be deployed in combat missions against Yemen's Houthi rebels, concerns that the troops will be deployed for border and internal security purposes across the kingdom persist.
Pakistan, where an overwhelming majority adhere to the Sunni school of Islam, is usually careful in manoeuvring the Middle East maze when it comes to highly sensitive issues so as to not hurt any of the theocratic states in the highly polarised region.