Amid ongoing investigations into sexual assault allegations against Hollywood actor Kevin Spacey, production on House of Cards season 6 has been put on hold for another two weeks. The news comes from the Netflix show's producers, who in a letter sent to the cast and crew, assured that the team will be on a paid hiatus until 8 December.
While HOC season 6 filming has been delayed once again, the letter signed by Media Rights Capital, indicated that talks are in progress with Netflix to resume production soon.
The streaming giant had severed all ties with House of Cards lead actor in wake of the torrents of sexual misconduct allegations levelled against Spacey, who has been subsequently fired from the show.
Not only that, Netflix also announced that season 6 would be the final and last season of the popular political drama.
"We continue to work with Netflix with the hope of resuming production soon," said MRC senior VP television business and legal affairs, Pauline Micelli, in the letter obtained by Deadline. "As we continue these discussions, we have determined together that the crew will be paid for an additional two-week hiatus – beginning on November 27th and continuing through December 8th."
"Cast and other union members who are not actively working will be paid in accordance with applicable union guidelines through this period and we will be reaching out directly to your representatives to work through the details; we will get to everyone as quickly as possible and appreciate all of your patience here," the letter read.
Lastly, Micelli addressed the lingering uncertainty surrounding the future of the Underwood-led Netflix show, writing, "These last two months have tested and tried all of us in ways none of us could have foreseen."
"The one thing we have learned throughout this process is that this production is bigger than just one person and we could not be more proud to be associated with one of the most loyal and talented production cast and crews in this business," the MRC SVP said, adding that further update on production will be available by the second week of December.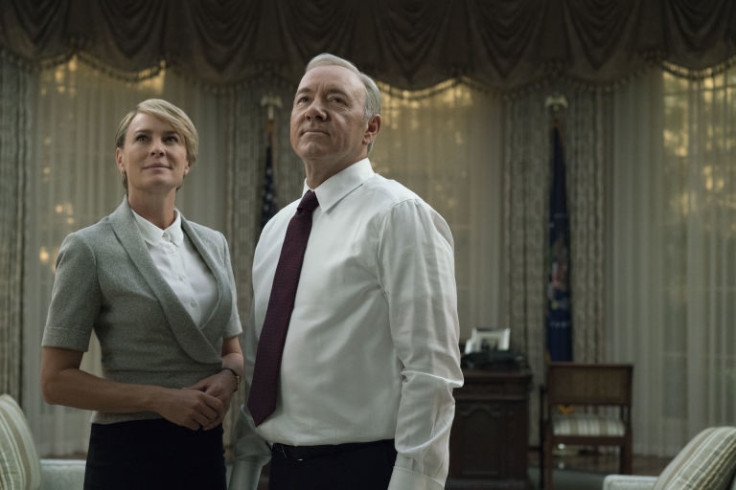 The Spacey scandal, which began following Star Trek actor Anthony Rapp's allegations against the Oscar winner, spiralled out of control as more accusers opened up with accounts of their ordeal.
The 58-year-old actor has checked into a celebrity rehab facility for 45-day sex addiction programme since the furore.