Disgraced Hollywood star Kevin Spacey has checked into the same rehab facility where Harvey Weinstein was earlier seeking treatment for sex addiction.
The Oscar winning actor reportedly arrived at the exclusive Meadows clinic, located in the Arizona desert, at the end of last week, after shocking allegations of sexual assault were made against him by several accusers.
The luxury $36,000-a-month rehab facility, which boasts a fitness centre, a swimming pool and relaxation areas, has seen a host of celebrities walk through its doors, including Tiger Woods, Elle Macpherson, Kate Moss and Selena Gomez.
While Spacey will be able to take part in horse riding, yoga, tai chi, acupuncture and 'mindfulness meditation' at the clinic, he will also participate in The Meadows sex addiction treatment program.
The 45-day treatment program for sex addicts called the 'Gentle Path' involves counselling and 'expressive arts'.
According to Mail Online, their website states: "In a safe and nurturing community composed of their peers, men are guided on their journey of recovery by examining the underlying causes of addiction and co-occurring disorders.
"The goal is for these individuals to gain the courage to face difficult issues, including grief and loss; heal from emotional trauma; and become accountable for their own feelings, behaviors, and recovery."
Multiple accusers have come forward with allegations of assault and abuse against the Oscar-winning actor after Buzz feed first broke the story when actor Anthony Rapp accused Spacey of making sexual advances towards him in the 80s.
The Star Trek: Discovery actor claimed that the then 26-year-old rising star propositioned him when he was just 14-years-old, after a Hollywood party at Spacey's home.
The revelations By Rapp resulted in other alleged victims breaking their silence. A 48-year-old man has claimed that actor Kevin Spacey tried to rape him when the alleged victim was just 14-years-old.
He revealed that after Spacey first approached him they quickly began a sexual relationship which culminated in a rape attempt.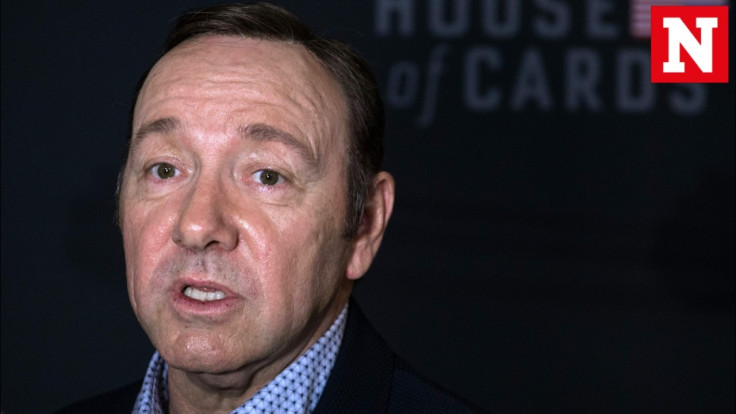 Eight people have also come forward claiming they were sexually harassed by Kevin Spacey while working on the set of Netflix's "House of Cards".
The employees, who currently work on the show or worked on earlier seasons, have each highlighted a series of distressing encounters with the disgraced actor, describing him as "predatory."
And this past weekend the son of Richard Dreyfuss alleged that Spacey groped him in 2008, when he was 18 years old and while his father was in the room.
Following the slew of mounting allegations, streaming site Netflix have cut all ties with Spacey and removed his image from the cover photo of House of Cards. It has been reported that he will be killed off and written out of the series as Netflix said they would end their association with the US political drama if the American Beauty continued to be in involved with the series.
Netflix has also dropped a biopic of writer Gore Vidal that he had been set to star in.
A representative of The Usual Suspects star told The Wrap, "Kevin Spacey is taking the time necessary to seek evaluation and treatment."