The UN Security Council has unanimously voted in favour of a 30-day-long ceasefire across war-torn Syria, but it remains to be seen if this will provide any breakthrough in the long-running conflict. The council had been negotiating a ceasefire deal for nearly two weeks.
Calling for a month-long truce to allow humanitarian aid and medical evacuation, the ceasefire will come into immediate effect after the resolution was passed on Saturday, 24 February.
Specifics of the deal, drafted jointly by Sweden and Kuwait, have long been disputed by opposing parties at the global body but a flurry of last-minute efforts managed to seal it.
Yet, it is unclear how an agreed deal at the global platform will have an impact on Syria's conflict zones given the bitter hostilities prevailing between rivals on the ground – with both sides having little regard for international communities. However, the UN resolution is seen as something of a diplomatic victory for the US and its partners over Russia's efforts to tone down the wordings of the draft.
"Every minute the council waited on Russia, the human suffering grew," said Washington's envoy to the UN, Nikki Haley.
Moscow, which has in the past vetoed 11 resolutions all in support of the embattled Syrian regime, was persuaded with the help of lengthy diplomatic wrangling not to block the vote this time.
However, just minutes after the vote was passed, Syrian fighter jets pounded rebel-held areas in eastern Ghouta, a town of 400,000 people where the fighting has been raging on.
The resolution does not call for a halt to operations against the Islamic State and other extremist groups designated as terrorist organisations by the UN.
As many as three million residents are thought to be in areas which are hard to reach for humanitarian assistance across Syria.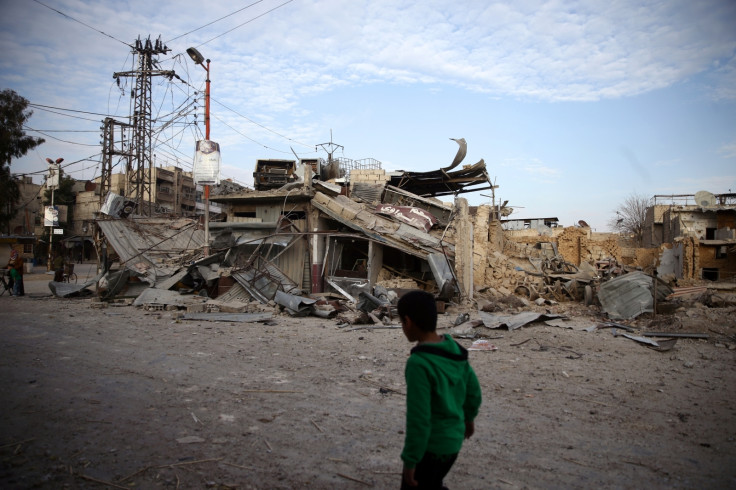 "What is necessary is for the demands of the Security Council to be underpinned by concrete on-the-ground agreements," said Russian ambassador to the UN, Vassily Nebenzia, who also cast doubts about whether the resolution will have any real impact.
According to the passed resolution, the UN "demands that all parties cease hostilities without delay and engage immediately to ensure full and comprehensive implementation of this demand by all parties, for a durable humanitarian pause for at least 30 consecutive days throughout Syria, to enable the safe, unimpeded and sustained delivery of humanitarian aid and services and medical evacuations of the critically sick and wounded, in accordance with applicable international law".
Welcoming the brief ceasefire agreement, Germany called for its strict implementation and said that the truce "must be immediately implemented to allow access to people in need".
British diplomat Stephen Hickey said, "It has taken us far too long to agree to this resolution. While we have been arguing over commas, Assad's planes have been killing more civilians in their homes and in their hospitals, imposing unbearable suffering."
Syria has a poor track record when it comes to ceasefire agreements during the seven-year-long war, with most efforts collapsing almost immediately. The last occasion when a similar truce was implemented was in 2016 in Syria's Aleppo.