President Donald Trump's habit of sharing his unfiltered thoughts online hasn't let up during the first 100 days of the Tweeter-in-Chief's administration.
Trump has used the social media platform to attack his enemies and "fake news" as well as promote his television appearances and the "great" meetings he's having to — in his words — bypass "dishonest media" and speak directly to his base.
As Trump reaches the 100 days milestone on Saturday (29 April) he has published a little over 500 tweets as president. Newsweek Media Group has used computer code developed by academics around the world to analyse texts and examine the 9,152 words in those missives, figuring out what they tell us about his presidency so far.
"Most of the people that want me to stop [tweeting] are the enemies," Trump told the hosts of Fox & Friends during an interview in February.
A month earlier a poll showed that nearly 70% of Americans view his tweeting negatively since Trump's casual words could "have unintended major implications without careful review".
Despite White House staff efforts to stop the president from over-sharing, Trump has nevertheless continued to tweet prolifically. The president even prefers his @realDonaldTrump account, with its 28.4 million followers, to his official @POTUS handle because of its wider reach.
The phrase that most often leapt from Trump's fingertips to his smartphone over the past 100 days was "fake news", which appears 30 times in his tweets.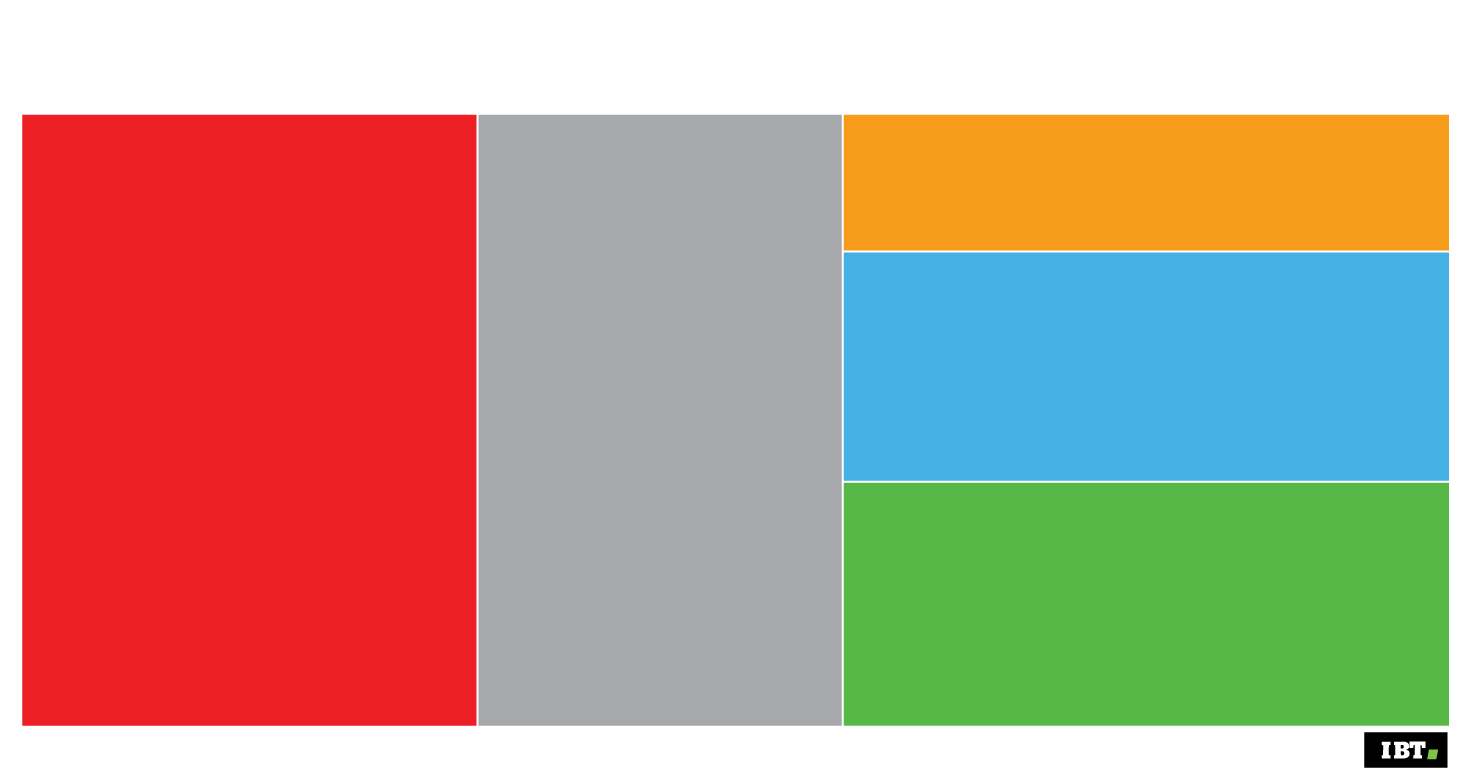 Days the president tweeted the most came when there were large developments in several investigations by Congress and the FBI. These probes are looking into alleged contact and collusion between Trump's 2016 election campaign officials and Russian government agents.
On February 15, he tweeted:
This appeared along with 10 other tweets after a New York Times story revealed Trump's former campaign chairman Paul Manafort was being investigated by the FBI. The "fake news media is going crazy with their conspiracy theories," Trump added.
In all, the president attacked the "failing @nytimes" a total of 15 times on Twitter during his first 100 days. Yet he continues to read the paper.
Trump also played defence on 3 March when he sent out 13 tweets, many shielding Attorney General Jeff Sessions, whom he called "an honest man" who "did not say anything wrong," after it was revealed that Sessions had wrongly claimed in his Senate confirmation hearing that he did not have contact with Russian officials during the election.
Evidence emerged on 1 March that Sessions, who was leading the Justice Department investigation into alleged links between Trump team members and Russia had, in fact, spoken with Russia's ambassador twice.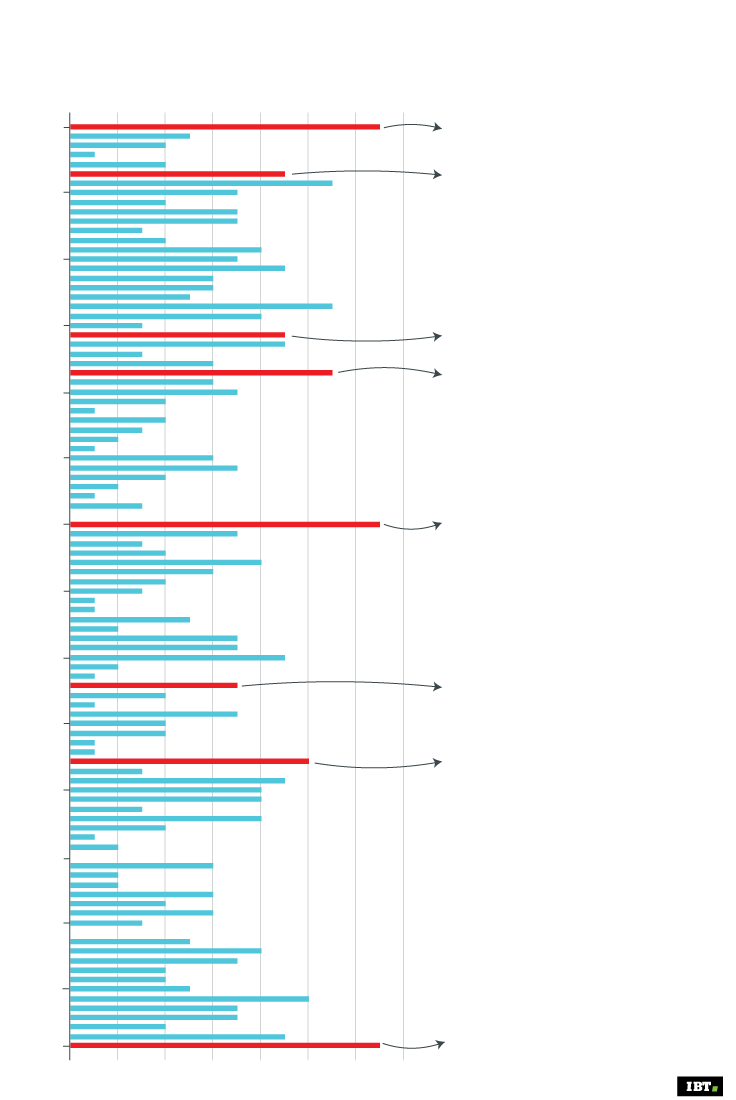 After Charles Schumer, the Senate Democratic leader, called on Sessions to resign over the alleged conflict of interest, Trump responded in typical attack dog fashion:
The picture showed Schumer eating doughnuts with Russian President Vladimir Putin in 2003.
A day after these tweets Trump falsely accused former President Barack Obama of "wiretapping" Trump Tower during the election.
Fake news aside, the single word Trump uses most in his tweets is "great", which appears 86 times. The president is constantly referring to "great meetings" or "great honors" and eight other variations on the theme.
He has tweeted his campaign slogan "make America great again" a total of 24 times in his first 100 days.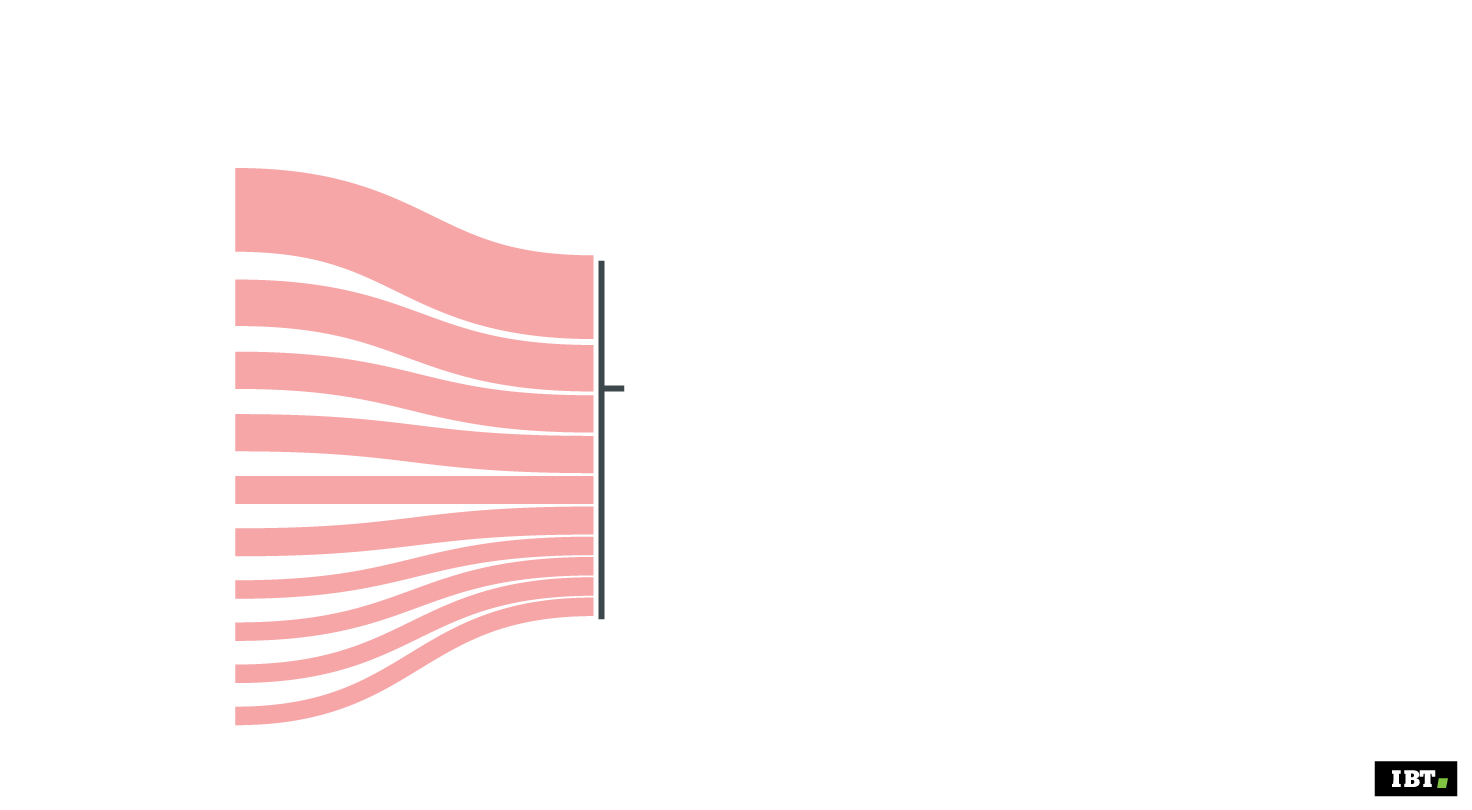 Joy and positivity are, in fact, the emotions that appear most in the bulk of words Trump uses, according to natural language processing. Researchers are conducting language analysis of large data sets drawn from social media, such as in a 2012 University of Bristol study that measured the effect of the Great Recession on the collective mood in the United Kingdom.
Despite the fact that many associate Trump with negative politics, approximately 57% of the president's tweets have a positive tone to them. But although Trump's tweets don't show much anger, they trend toward feelings of disgust when talking about his enemies.
Trump's tweets slamming the New York Times, CNN, Democrats and Obama attempt to rally his audience to a shared disdain toward the president's political enemies.
The analysis also found Trump does not use a large number of words or complex sentences to express himself. This finding is in line with a Carnegie Mellon University School of Computer Science analysis of Trump's campaign speeches in 2016 that found the president's grammar on par with a fifth-grade reading level.
The president used just 2,215 unique words in the more than 9,000 that make up in his tweets — a small vocabulary drawn from the 171,476 English words still in use. Most native English speakers have a written vocabulary of at least 20,000 words.
The text analysis reveals that few of his tweets are analytical or reflective and are mainly written in a straightforward, often divisive, way that does not open up debate or discussion. His small vocabulary means he often repeats the same words again and again. One tweet on 14 March he simply says "JOBS, JOBS, JOBS!" with screenshots of a Fox Business jobs report.
Much of this also comes across in Trump's speaking style. But linguists say there may be a method behind it all.
"There is a lot of repetition, building up patterns of trust with the listener, repetition of 'you know,'" Paul Breen, a senior lecturer at the University of Westminster told Associated Press.
"I think there is actual method in what others may portray as his madness."
"I went to an Ivy League school," Trump reminded people in 2015 as he set out at the beginning of his campaign for president.
"I'm very highly educated. I know words; I have the best words."