Trump defends allegedly unverified claims: 'I'm the president and you're not'
Fact-check list counts 14 false Trump statements during a Time magazine interview.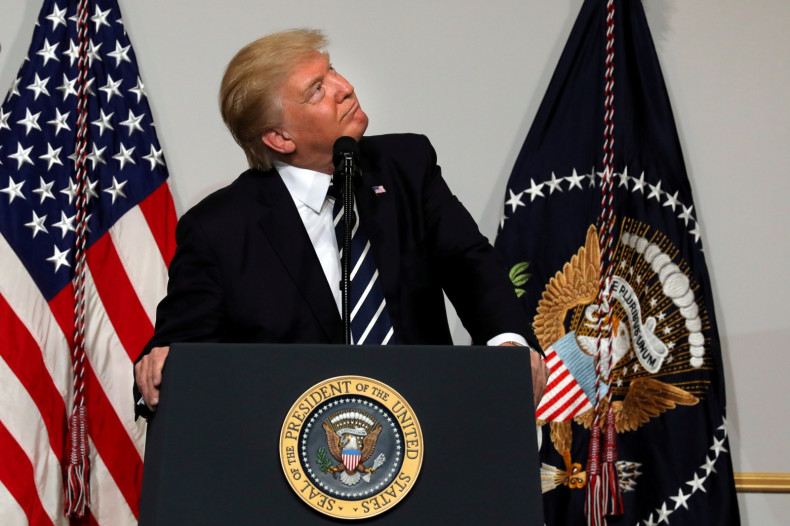 When asked if a series of verifiably false claims will hurt his administration, President Donald Trump said that he "can't be doing so badly, because I'm President and you're not".
"Name what's wrong! I mean, honestly," Trump challenged Time magazine's Washington DC correspondent during an interview on Wednesday 22 March, as the president sought to defend his claims that former President Barack Obama wiretapped him.
"I predicted Brexit. What I said about NATO was true, people aren't paying their bills," Trump said, defending his track record with the truth.
"I talked about Sweden, and [it] may have been somewhat different, but the following day, two days later, they had a massive riot in Sweden," he said, adding, "I'm a very instinctual person, but my instinct turns out to be right."
Trump repeated his claim that millions of people voted illegally in the 2016 American election, despite his failure to meet the Federal Electoral Commission's challenge to produce evidence to back up it up.
Both Republican and Democratic Governors have refuted the claim. A list that fact checks Trump's claims during the interview has been compiled by a journalist from the Toronto Star and counts 14 misleading statements.
This is all part of Trump's strategy, one of the president's longtime friends from Florida, CEO of Newsmax Media, Christopher Ruddy told Time. "He takes an exaggerated position to create a new middle ground. He moves the goalposts to force other people to move," Ruddy said, pointing to the president's "history of being a negotiator."
Much of the interview, however, centred on President Trump's recent claim that President Barack Obama wiretapped Trump Tower. On 4 March President Trump tweeted "how low has President Obama gone to tapp [sic] my phones during the very sacred election process. This is Nixon/Watergate. Bad (or sick) guy!" and said he thought "a good lawyer could make a great case out of the fact that President Obama was tapping my phones in October," the tapping being illegal Trump claims.
FBI Director James Comey said, during testimony before Congress on 20 March, that he and the Department of Justice "have no information that supports" the president's claim.
Comey acknowledged that the FBI's investigation of Russia's influence in the 2016 American election is looking at the Trump campaign's contacts with Russian officials and intelligence officers in the year leading up to the election.
Leaked details of several FBI investigations have picked out Trump's former campaign chair Paul Manafort for having contacts with Russian officials.
On Wednesday the Associated Press revealed that Manafort had been paid $10m by a Russian oligarch allied to President Vladimir Putin to influence American politics to "benefit the Putin government," as Manafort is reported to have written in a strategy document.
During the interview with Time Trump seized on House Intelligence Committee Chairman Devin Nunes's press conference on Wednesday, in which he said he had seen intelligence reports that show "there was incidental" surveillance of "the president-elect and his team".
Nunes said the incidental surveillance had [been] done legally and had no connection to the ongoing Russia investigation.
"Nunes said, so that means I'm right. Nunes said the surveillance appears to have been... incidental collection, that does not appear to have been related to concerns over Russia," Trump said as he read the reports to Time just before Nunes' visited the White House, in an extraordinary move to brief the president on the progress of his committee's investigation.
"Well I don't know where these wiretaps came from. They came from some place," Trump said. "That is what they should find out. And you know the real story here is about the leakers. OK?"