As Rex Tillerson kicked off his first Asian visit as US Secretary of State, one country in particular has come to dominate the agenda: North Korea.
The hermit kingdom has carried out two nuclear tests in addition to more than 20 missile launches in the past year, ratcheting up regional tensions.
During a visit to South Korea on Friday (17 March), Tillerson issued Pyongyang with a stark warning: US military action is an option "on the table" if Kim Jong-un's regime continues to elevate the threat of its weapons programme.
While Tillerson's strong choice of words inevitably dominated newspaper headlines, another key issue slipped down the pecking order: Chinese anger at South Korea for its deployment of the US Terminal High Altitude Area Defense (Thaad) missile defence system.
Beijing is reportedly so incensed with the stationing of this system in South Korea that a number of reports of economic retaliation against Seoul have emerged in recent days, which Tillerson described as "unnecessary and troubling". He added: "We hope China will alter its position on punishing South Korea. We hope they will work with us to eliminate the reason Thaad is required."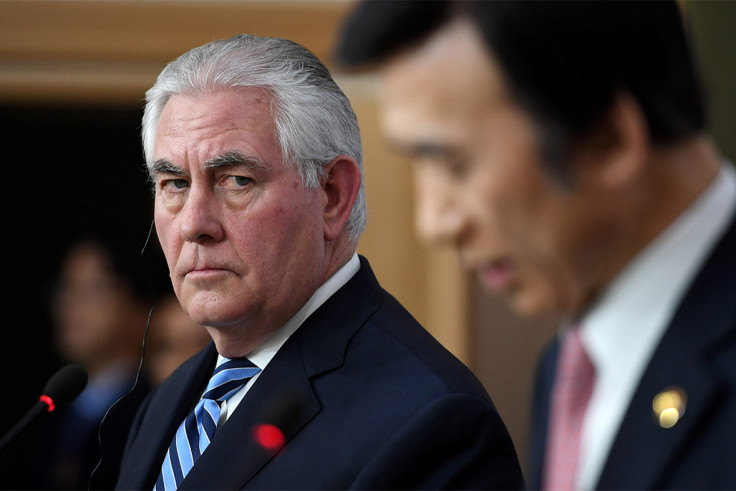 So, what exactly is Thaad?
Thaad is described as "one of the most advanced missile defence systems in the world", according to its manufacturer, Lockheed Martin.
While the concept of a weapon being defensive seems like a contradiction in terms, Thaad is designed to shoot down ballistic missiles and does not carry any warheads. Its specific purpose is to take down incoming threats, according to The Washington Post's Dan Lamothe.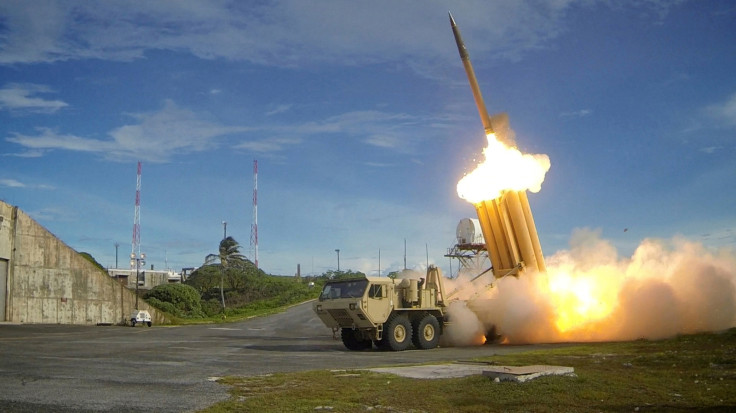 It is made up of five major components: launchers, interceptors, a radar, a fire-control unit and Thaad-specific support equipment, Lockheed Martin says.
First, the radar detects incoming threats. The target is then identified and engaged.
An interceptor is then fired from a launcher mounted on a truck and the interceptor uses kinetic energy to destroy the incoming missile. The US Missile Defense Agency claims Thaad has a 100% record of interceptions (13) dating back to 2006.
In simple English, the two missiles collide in mid-air and go "boom". It's like diverting an incoming bullet with another.
Inevitably, this raises the question of what happens when missiles are destroyed by other projectiles by collision. "If you hit a nuclear ballistic missile with a missile with no warhead, it would hopefully not cause a nuclear explosion," Yvonne Chiu, an expert on military policy and diplomacy at Hong Kong university told CNN.
If Thaad doesn't carry warheads, why has it incensed China?
Thaad's main purpose is to protect South Korea against its northern neighbour's growing nuclear weapons threat and means that the system needs to be pointed at North Korea.
As the north shares a border with China, it means that parts of the country also crops up on the sophisticated radar system. According to Vox, this hands Washington an edge as it allows them to "better detect Chinese missiles being launched at the United States in the event of a future war".
According to Lamothe, China is less concerned by the missiles involved in Thaad than it is by its radar which will allow the US to see into its airspace. In other words, Beijing is worried that the system could be used to spy on its activities rather than keep an eye on North Korean missiles.
Chinese Foreign Ministry spokeswoman Hua Chunying said: "We do not oppose South Korean taking necessary measures to protect its security, but these measures cannot be based upon harming the security interests of South Korea's friendly neighbour, China."
What's the general view?
While one would assume that the South Korean population would welcome the defence system, that is simply not the case by any stretch of the imagination.
According to the coordinator for the Center for Peace and Disarmament, Baek Ga-yoon, the deployment of the system feeds into a "vicious cycle" of an endless arms buildup on the Korean peninsula.
"If you deploy Thaad now you're going to later on make an argument to deploy Patriot missiles and then another weapon," she said.
Another key concern amongst South Koreans is economic retaliation from the Asian giant. Earlier this month, the Lotte Group said 23 of its supermarket stores had been shut in China in a series of measures affecting South Korean companies.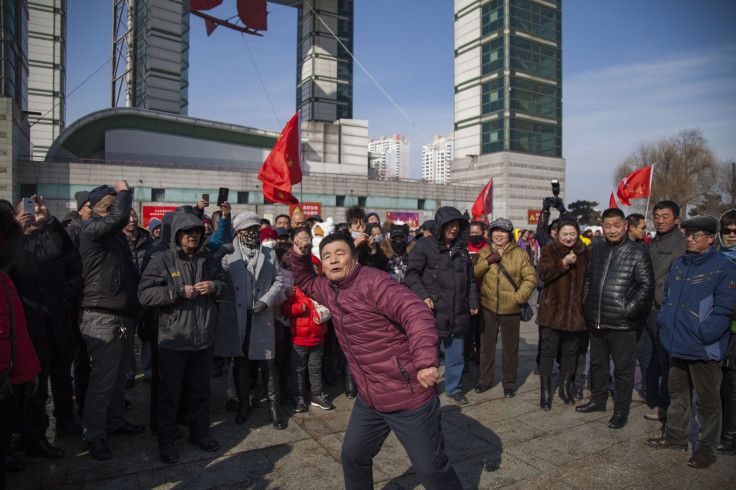 The company has provoked the wrath of Chinese citizens and has seen protests outside some of its stores.
The view in China is best summed up by Stephen McDonell in a BBC blog: "Basically the only perspective that gets an airing is that the Thaad battery allows the Americans to see deep into China, that this is a threat to our homeland and that the South Korean company Lotte Group provided the land for it on a golf course."
A group of students at the Shijixing Primary School in China's northern Hebei province were filmed chanting: "Boycott South Korea! Drive Lotte out of China! This all starts from us! Resist Thaad! Love your country!"
If Beijing chose to retaliate via trade, it would have far-reaching consequences in Seoul as China is South Korea's largest trading partner.
China has expressed "hope the South Korean side will heed the voice of the people and take concrete actions to avoid causing further damage to bilateral relations", but the signs are ominous.
Last month China blocked streaming access to South Korean TV-shows and K-pop music videos "in an apparent bid to retaliate against Seoul's move to deploy an advanced US missile defense system," the Yonhap News Agency reported.