China's state media lashes out at South Korea over Thaad
The sharp reaction follows a land swap deal between the Lotte Group and the South Korean military.
China's state media has lashed out at South Korea after its retail conglomerate Lotte Group approved a land swap deal with the South Korean military to deploy the Terminal High Altitude Area Defence (Thaad) system.
The board of the unlisted Lotte group cleared the proposal on Monday (27 February) to provide its golf course in the southeastern rural county of Seongju for the deployment of the defence system in exchange for a state-owned military site near Seoul.
The Global Times said in an editorial that the Lotte Group should be shown the door in China. "We also propose that Chinese society should coordinate voluntarily in expanding restrictions on South Korean cultural goods and entertainment exports to China, and block them when necessary," it said.
In 2016, South Korea decided to deploy the Thaad on land, in a bid to counter the threat posed by North Korean missile and nuclear tests.
The Chinese version of the influential state-run tabloid suggested that South Korean cars and mobile phones should be targeted to stop South Korea from pursuing its Thaad ambition.
While South Korea and the US say the Thaad is not meant to target any other country, China says the powerful radar of the defence system is capable of penetrating its territories. It feels Thaad would only pose threats to its own security and not help reduce tensions in the Korean Peninsula.
"If Thaad is really deployed in South Korea, then China-South Korea relations will face the possibility of getting ready to cut off diplomatic relations," the ruling Communist Party's official People's Daily said in its overseas edition.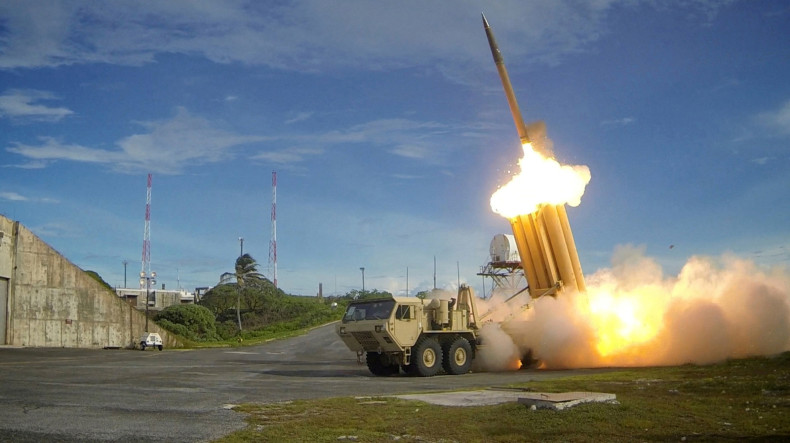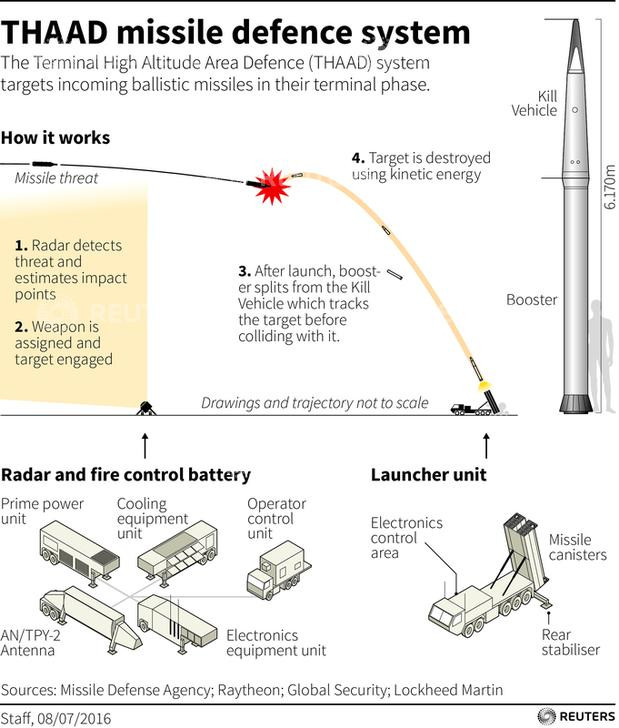 Reuters
The official Xinhua news agency too voiced its opposition to the defence system.
"Chinese consumers can absolutely say no to this kind of company and their goods based on considerations of 'national security'," it said.
According to Reuters, the South Korean military is set to begin erecting fences on the golf course – the Thaad site – and that armed forces would be deployed to the site to patrol the area.
The Lotte Group, earlier in February, had voiced concerns about damage to commercial relations between China and South Korea because of Thaad.
The Global Times noted that the mutual trust between China and South Korea faces a "mighty blow" because of Thaad.
"In the long-run, China needs to get ready to confront Seoul, which is helping the US to stab us in the back. Meanwhile, as long as China maintains its momentum of development and continues its all-round rise, Seoul will eventually realise its errors and mend its ways," it concluded.