North Korea's continuing ballistic missile tests have forced Japan to train a whole new generation of citizens to evacuate in case of an enemy attack.
Japan held its first public air drills since World War Two on 17 March in the Oga peninsula which faces North Korea just across the Sea of Japan, around 450km (280 miles) from Tokyo.
Around 120 people – including elementary school children and senior residents – participated in the evacuation drill, local media reported.
A siren sounded the alarm at 9.30am local time (00.30am GMT) and a male voice announced through the speakers: "Evacuate immediately! Part of a missile is likely to land. Please evacuate indoors."
Schoolchildren crouching on the schoolground rose as one and lined up behind their teachers to rush into the school gymnasium.
Other people were also brought to safety in community centres and other venues, as the speakers broadcasted announcements and updates about the fictitious attack. The emergency drill lasted for about 20 minutes, when a final announcement informed: "There was no damage in the area".
"I've seen missiles flying between foreign countries on television, but I never imagined this would happen to us," 73-year-old Hideo Motokawa told Reuters.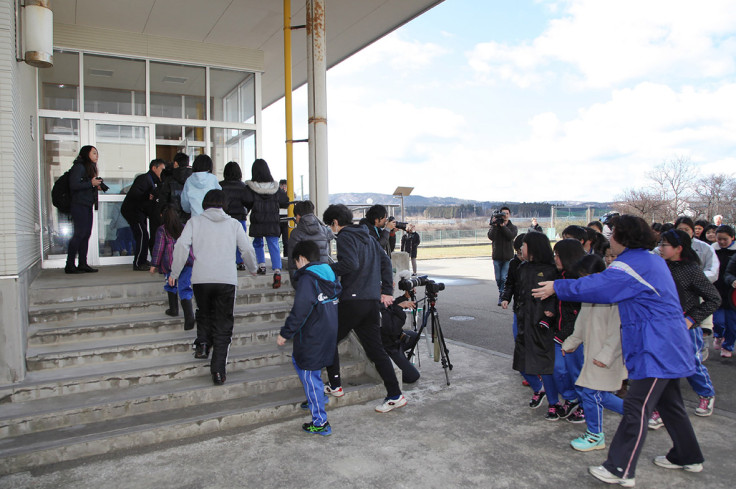 The drill comes a few days since the latest ballistic missile test conducted by North Korea, when Pyongyang fired four missiles across the sea of Japan. The frequency of North Korea's test is increasing, raising concern in Japan.
Prime Minister Shinzo Abe called the most recent missile test "an extremely dangerous action" as he considers increasing the country's military might, which was considerably reduced after the Second World War.
US Secretary of State Rex Tillerson was visiting Japan, South Korea and China this week, promising the US was prepared to take action against North Korea.