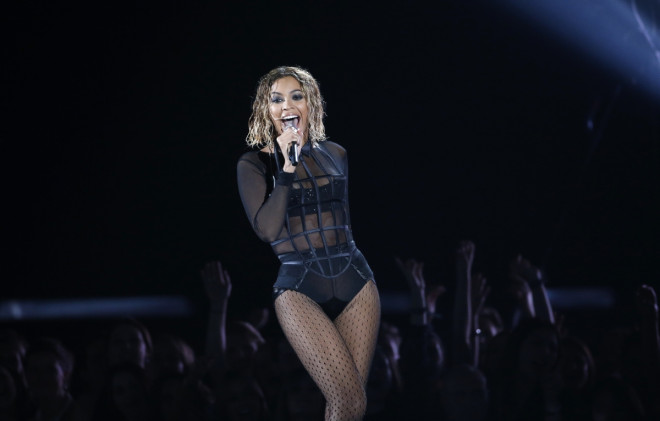 Following weeks of speculation, it has been confirmed that Beyoncé will definitely perform at the Brit Awards.
Host James Corden finally made official what could be 2014's worst-kept secret during his appearance on BBC Radio 2.
"There's this weird thing with this year's Brits where I've been – more than any other year – told things I can't say," the comedian told Zoe Ball.
"But I figure it's the day... I must be able to tell you? Beyoncé. Beyoncé is performing tonight. She's performing a track she has never ever performed live before. Ever."
It will be Beyoncé's first time on the Brits stage in 10 years. She last performed in 2004 when she picked up Best International Female and sang Crazy in love.
The question on everybody's lips now is: What will Queen B perform this time round?
Following the release of her surprise self-titled album in December, the superstar has lots of new material to choose from.
Her highly anticipated record was made up of 14 tracks and 17 videos and featured collaborations with her husband Jay-Z, Drake, Frank Ocean and her former Destiny's Child bandmates Kelly Rowland and Michelle Williams.
So will she turn up the heat and bring sex to the stage with Partition or take the more family-friendly approach by performing XO or Pretty Hurts?
The 32-year-old star could even treat fans to a surprise duet with Drake by belting out their collaborative track, Mine.
Whatever she has in store for the night will have a hard job of topping her steamy Grammy performance with Jay-Z.
She opened the ceremony with some cabaret-style dancing and twerking in a sheer black bodysuit before kissing and gyrating suggestively on her other half.
IBTimes UK will be live blogging from the 34th Brit Awards, which will also be broadcast live on ITV at 8pm GMT.