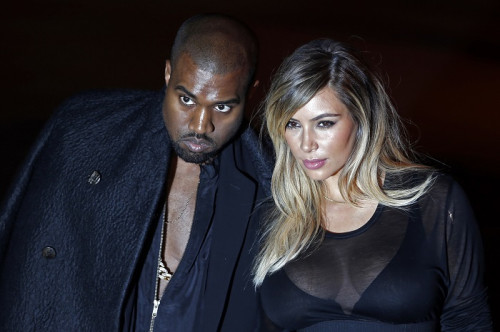 To express his love for fiancée Kim Kardashian on Valentine's Day, Kanye West released a remix of Beyonce's Drunk In Love.
According to a Hollywood Life report, the verse he added to the song is an ode to his wife-to-be and the mother of his child.
If the original version of the song by Beyonce was considered racy, West's remix completely knocks it out of the park.
He doesn't waste any time getting down and dirty; his first line: "You will never need another lover/Cause you a MILF and I'm a motherf***er."
This is just the opening of the verse which continues to reveal some of the couple's serious "X-rated" bedroom secrets.
Kanye West is known to be an excitable guy and it was only recently, after he got together with Kim Kardashian, that the romantic side of him emerged.
"We can't be too surprised that he still doesn't know how to put his love for Kim into words without being raunchy. And anyways, it's not like Beyonce's original Drunk In Love is conservative by any means," states the Hollywood Life report.
Meanwhile, Beyonce seems to be on board with the new remix by Kanye West (listen below). She even promoted Kanye's raunchy rap through her Instagram posts on 15 Feb.
The couple's relationship has been public and in the limelight thanks to the latest season of Keeping Up With The Kardashians. The new episode of the reality series showing how Kanye West proposed to Kim Kardashian will air on E! Television on Sunday night at 9pm ET.
Click here to watch the episode online