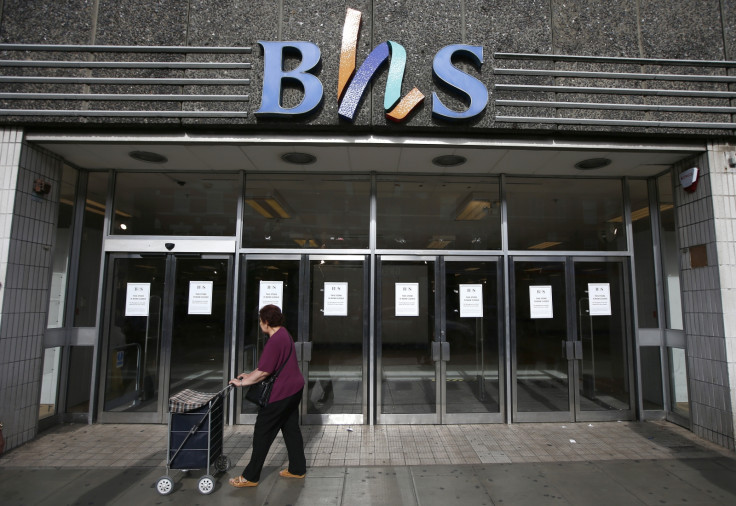 I've often wondered why the road I live on is called Wapping High Street – it's a pebbled road with only two shops on it, the rest of the buildings being warehouse conversions into flats or big houses. It's not like, say, Tooting High Street in south London, with its TK Maxx, Sainsbury's, fruit and vegetable shops and butchers with restaurants interspersed between them. Tooting residents like to go out to shop and eat in proper community family style. Internet shopping doesn't appear to be for them. In Wapping you have no choice.
Tooting was also home to a massive BHS. One year on since the collapse of Philip Green's former company in the hands of its last owner Dominic Chappello, a report by The Local Data Company shows that 82% of the 160 stores that were closed remain unoccupied either because no-one has taken them up or planning permissions for redevelopment proposals have yet to be decided upon.
There have been many plans to bring new life to our high streets, most notably the Mary Portas Initiative which had many sound proposals but which faltered in execution when placed in the hands of local authorities who really don't understand the needs of businesses and what they could do to service local communities. It most glaringly failed to engage with small and micro-businesses to step up and look at new opportunities, even though there was funding support on offer. Tragically a lot of those budgets just never got used.
Whilst we have seen huge government support to back tech businesses in Old Street's "silicon roundabout" and Hackney Council is making great progress in creating a fashion quarter, there is lamentably little to encourage the ever-growing numbers of food entrepreneurs looking for spaces to trade from.
Street food pioneers Kerb, whose board I chair, have successfully convinced landowners and developers to offer up under-utilised or neglected spaces on their estates. This has created vibrant markets for local office workers and residents to get to eat stunning food made right in front of you from stalls by real people with real passion.
The ever growing popularity of Borough Market (which when we opened Roast there 11 years ago would see 10,000 shoppers on a Saturday and now sees 10 times that number) has spawned a number of farmers' markets in probably every borough in London. Urban and micro-producers and allotment growers now bring their produce to people who increasingly wish to source locally.
It is said that every London borough now has its own distillery and its own microbrewery in disused railway arches or on industrial estates with customers queuing up daily in the most unlikely venues.
You can see where I'm going with all this.
Let's find a way to take these massive BHS and other redundant spaces and make enticing food and drink emporiums – Whole Foods for the masses. Eataly has done this successfully, first inspired by the Slow Food movement in Turin, but now all over the world, especially in New York where stores have the Borough Market syndrome of footfall.
We've been great at supporting the tech world get new businesses off the ground but equally useless at supporting the food world to do the same.
Yet I imagine for every aspirant app maker there are as many if not more apple growers who maybe with an app for their apples would find plenty more customers. There are tech funds and investors all over the place looking at what to back next, working on the basis that if 10% of the ventures they finance take off the returns would more than cover the 90% that get written off.
It's an unverified but much quoted industry anecdote that a third of restaurants never see their second year – which sounds chilling even if true until you consider the attrition rates for tech.
There may not be the prospect of backing the next Google in working with food operators but just look at the meteoric rise of brands like Dishoom, Meatliquor, Patty and Bun and Pizza Pilgrims, which just a couple of years ago operated out of the back of a truck and now has series of restaurants around London. None of the founders of those brands got any offers of help in funding or access to cheap locations (they were lucky enough to start up with their own resources) but just imagine how many more like them there would be with people who weren't so lucky?
Part of the problem government faces in this challenge is that food lies within the department that also deals with farming and rural affairs. It has little connection to the department of business. The Old Street roundabout tech city initiative took off because it was devised in the Treasury.
We need that same energy applied to the ever growing army of food and drink entrepreneurs – and get those BHS stores working for everyone's sake.