Smartphone messaging application WhatsApp has unveiled a new service on Wednesday (21 January) giving users the option to exchange messages using a web browser.
WhatsApp shared the news via a blogpost on its website.
"Our Web client is simply an extension of your phone: the Web browser mirrors conversations and messages from your mobile device -- this means all of your messages still live on your phone," said WhatsApp.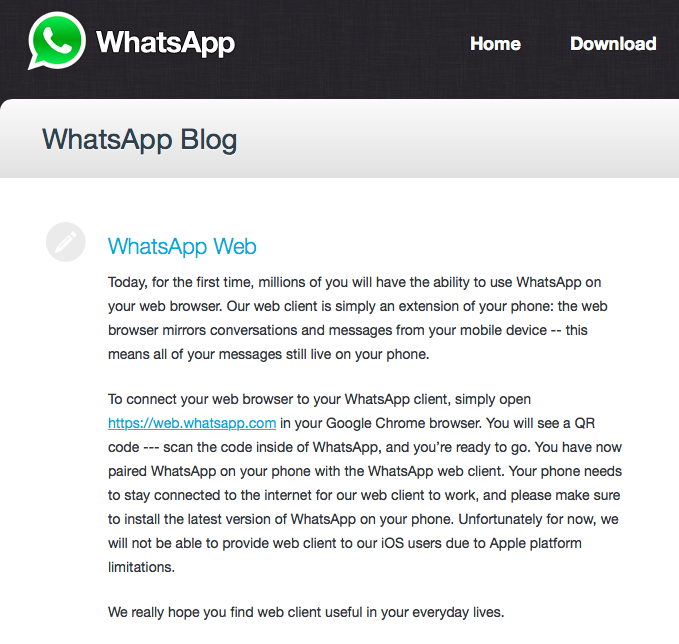 The web messaging service is accessible via https://web.whatsapp.com, however the service presently only works with the Google Chrome browser.
To activate the service, users are prompted to scan a QR code that appears online onto their WhatsApp.
For the service to function normally from the web, the user's phone must remain connected to the Internet at all times and the messages will still remain on users' phones.
To the demise of iPhone users, the desktop service is only accessible on Android phones, "due to Apple platform limitation," said WhatsApp.
WhatsApp that has attracted some 700 million users was acquired by Facebook in October last year.
Facebook paid an estimated $19bn (£12.6bn) to acquire WhatsApp, considered as one of the world's largest messaging platforms.