WhatsApp, Twitter, Facebook and YouTube blocked in Turkey as top pro-Kurdish leaders detained
Internet monitoring group says restrictions were caused by slowing down the internet connection to the sites.
Turkey has reportedly blocked access to social media platforms such as WhatsApp, Twitter, Facebook and YouTube on 4 November at 1.20am local time (3am GMT). The move is believed to be connected to the detention of two pro-Kurdish party leaders and nine lawmakers over counter-terrorism investigations.
Internet monitoring group Turkey Blocks said, "Restrictions on messaging services WhatsApp, Skype and Instagram have also now been detected, validating widespread user complaints about WhatsApp service failure in Turkey – the first time nationwide restrictions have been detected on the popular messaging apps in recent years."
Turkey Blocks claimed that the restriction was caused by "throttling at the ISP level", referring to a method of slowing down internet services to these sites to such an extent that they are rendered inaccessible by users. The restriction was first allegedly detected on TTNet, a leading national internet provider. However, some of the smaller providers such as UyduNet appeared to be unaffected.
"Internet restrictions are increasingly being used in Turkey to suppress media coverage of political incidents, a form of censorship deployed at short notice to prevent civil unrest. Analysts note that social media throttling has been implemented frequently following national emergencies like terror attacks to censor media coverage and permit the authorities a degree of control over narrative," Turkey Blocks said.
This is not the first time that social media and internet services have been restricted in Turkey. On 26 October, 11 Kurdish cities in Turkey saw a complete shutdown of internet services among widespread protests. The outage affected millions of citizens, restricting medical supplies to patients and severely impacting journalists, who were unable to report events.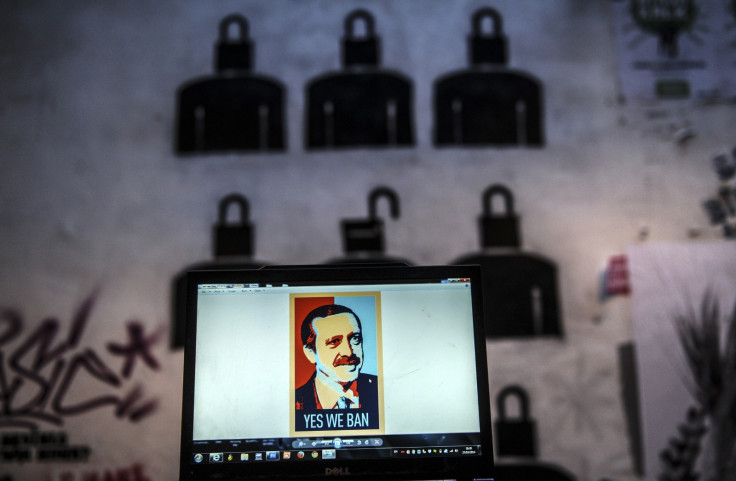 Earlier in October, Turkey had blocked major cloud service providers such as Google, Dropbox and Microsoft to curb the propagation of alleged leaked emails from the Minister of Energy and Natural Resources Berat Albayrak, who is the son-in-law of president Recep Tayyip Erdogan.
"VPN tunnels have proven to be an effective means of circumvention for users determined to work around network throttling, which slows down and effectively blocks services on fixed lines and mobile devices. Usage of the technique in Turkey during political incidents such as the arrest of members of parliament is unprecedented since the 2013 Gezi Park protests," Turkey Blocks added.
© Copyright IBTimes 2023. All rights reserved.