Cheetah Mobile has launched a free voice-calling app aimed at bringing communications to people who live in areas without mobile data connectivity. WhatsCall uses a combination of both physical and digital communication lines to connect calls.
Fortunately, the tech at WhatCall's core is more imaginative than its naming. While other free voice-calling apps like Viber rely on an internet connection to send and receive data, WhatsCall is powered by something called IP-PSTN, a combination of IP and older, Public Switched Telephone Network, or PSTN, architecture.
In essence, IP-PSTN acts as a bridge that connects a telephone line with the internet, meaning multimedia communications can be sent over analogue lines such as fiber optic cables, microwave transmission links, satellites, and telephone cables.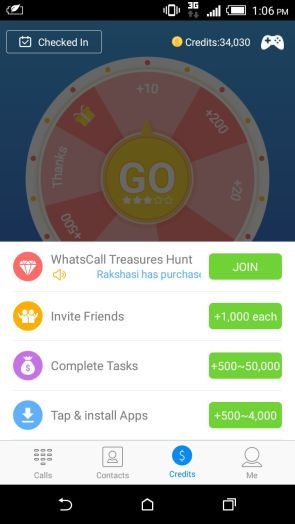 "Traditional messaging apps, and other tools that enable us to talk via the internet, rely on data connections from both parties and smartphone notifications being switched on," explained David Wu, VP of global app marketing at Cheetah Mobile. "WhatsCall doesn't require a recipient to have a data connection, the same app, or live notifications."
According to figures from Cheetah Mobile, while 73% of the world's population has a mobile phone, nearly a third are without a 3G or LTE connection. This means they can't use mobile data for calls or messaging.
WhatsCall doesn't require the recipient to have a data or a WiFi connection and receives the call through their phone network just like a regular voice call, so there's no need for them to download the app for themselves.
There is a catch, however: users need to log in to the app everyday to earn credits for placing calls, which can also be done by watching ads, inviting friends or taking part in "daily tasks", the extent of which Cheetah Mobile did not specify.
The app is available for Android smartphones and iPhone and can be downloaded from Google Play and the Apple App Store. Users need to register their phone number with the service before using the app.