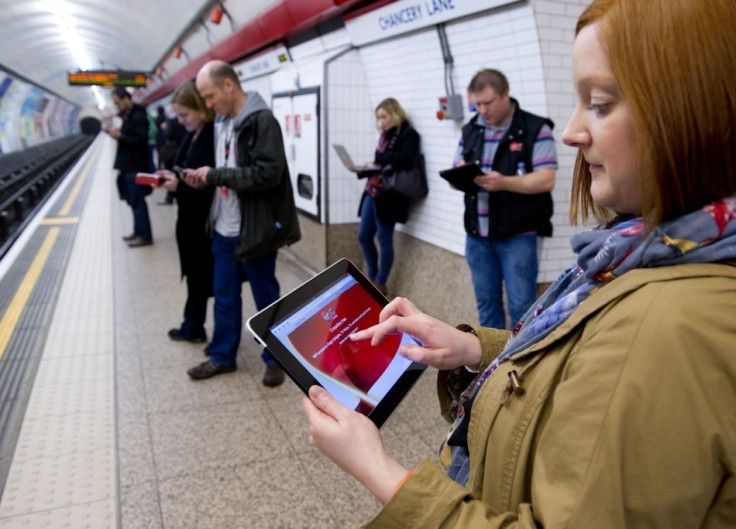 Londoners will finally be able to tweet, update their Instagram and even make a FaceTime call on Underground trains, as bringing phone signal to the Tube is about to take a major step forward.
After the general election on 8 June, Underground operator Transport for London (TfL) and the city's mayor Sadiq Khan will invite telecoms companies to bid on providing the subterranean network.
The move comes five years after Wi-Fi was first made available on the London Underground, giving passengers an internet connection while they waited on the platforms of over 200 stations.
But for now these connections do not stretch into the tunnels, as they do in the underground systems of Berlin, New York and Paris; the Eurostar train service between London and Paris also offers free access to 4G, but Londoners have been left disconnected.
According to the Financial Times, three people familiar with plans to bring phone coverage to the Underground said "a number of companies" are competing for the work. This will involve installing cellular masts in tunnels to get passengers' phones connected.
These companies are likely to include telecoms infrastructure specialists like BAI Communications, Wireless Infrastructure Group and Arqiva, the FT claims. BT, which is responsible for both infrastructure and its own phone network, has already been in discussions with TfL, along with equipment and phone maker Huawei, the report adds.
In response to the news, Transport for London said: "We are keen to offer full mobile phone coverage for our customers. The introduction of this would need to be commercially viable and would follow engagement with staff and customers."