Back from his first foreign trip overseas, President Donald Trump has once again taken to his favorite platform, going on the offensive over leaks, fake news and touting his trip as a "great success". Late Tuesday night, the president was once again mocked on social media after posting a confusing tweet with the word "Covfefe".
"Despite the constant negative press covfefe," Trump tweeted around midnight EST.
Naturally, Twitter jumped at the chance to mock the president's late night, quick-fire tweet and question what the word actually means. The hashtag #covfefe quickly went viral and Twitter exploded with a slew of hilarious memes, jokes and comments over the mysterious word.
Trump's mistaken tweet was not immediately taken down either, prompting concern from Twitter users as to what is happening to the president. While some attempted to decipher what the word "covfefe" could mean, others simply took to use it in their own hilarious, sarcasm-laced sentences.
"New York's hottest nightclub is #Covfefe". It has everything: Russian entanglements, spray tans, creepy handshakes, surprise trade wars", one Twitter user wrote. One person tweeted: "The best part of waking up is #covfefe in your cup."
American comedian Mike Birbiglia tweeted: "Let's not let #Covfefe distract us from the real problems which are gugelysaggyboo."
Some speculated whether the accidental tweet could stay up all night and who would eventually inform Trump about the typo before it is taken down.
"This is the most f**king sense he's made in months," one Twitter user wrote. Another tweeted: "Typo game on fleek."
One Twitter user wrote, "Are you good at anything?"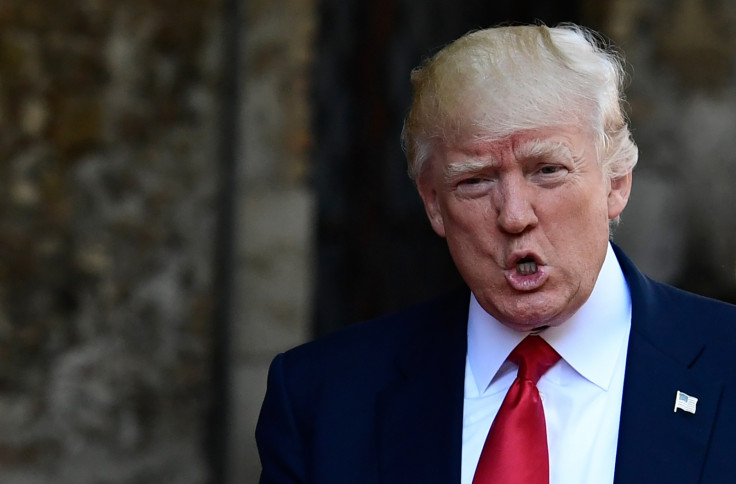 Update: The tweet was eventually taken down around 6AM EST and replaced with a mocking post asking users: "Who can figure out the true meaning of 'covfefe'??? Enjoy!"