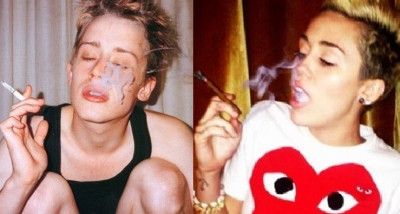 Macaulay Culkin has been trending on Twitter yet there has been no sign of the child star for months.
The last time the 33-year-old hit the headlines was with rumours he had moved in with troubled British star Pete Doherty in an apartment in Paris in a bid to escape his drug fuelled lifestyle in the US
Dougherty later denied Culkin was his housemate, saying he only briefly met the Home Alone star when he introduced him to his nine-year-old son.
In May, the actor was said to be smoking 60 cigarettes per day to kick his drug addiction, with experts saying he was at serious risk of dying from lung cancer.
"He's put his nicotine addiction into overdrive," a source told the National Enquirer. "Almost every time I see him, he has a cigarette dangling from his lips and is puffing furiously.
"He's coughing a lot, his teeth are yellowing, and friends and family are worried he's killing himself."
In April he was also mistaken for a tramp on the streets of London and surprised Adam Green fans in Bristol when he turned up at a gig and go on stage to sing along to a Beach Boys cover.
IBTimes UK takes a look at some of Culkin's lookalikes.