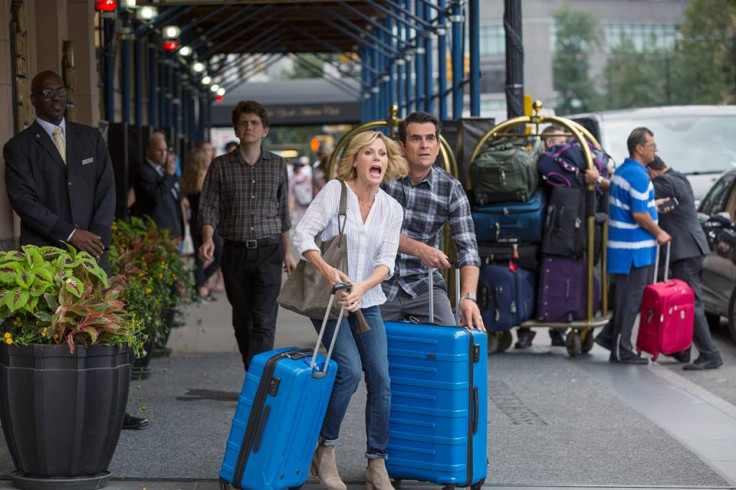 The Pritchett, Dunphy and Tucker families will dash home to celebrate Father's Day in season 8 premiere of Modern Family. Episode 1 is titled A Tale of Three Cities, which will air on Wednesday (21 September) at 9pm EST on ABC Network.
The official synopsis of the episode reads as follows:
Click here to watch Modern Family episode 1 via live stream on ABC Go. You can also watch the episodes online by clicking here (available only in US).
Ty Burrell who plays the lovable Phil Dunphy in the ABC show spoke to TV Guide about the plot for season 8. He teased that the premiere episode is "real fun" and said, "We pick up where we left off. The Dunphys are in New York. The kids and the parents are going home separately, and they each decide to stay in New York and extend their vacation, without telling the other group. So there's a what I think of as a [Modern Family creator] Chris Lloyd farce – he ran Frasier for forever and he's masterful at that kind of stuff. It's a really fun season premiere."
When asked what are the new elements that fans can expect in the upcoming season, the Emmy-winning actor shared, "I have an episode coming up where Gloria (Sofia Vergara) and Phil are taking Manny (Rico Rodriguez) and Luke (Nolan Gold) on a college tour to go check out a school. I don't think we've really done that before. We also have a bunch of fun guest stars. I just recently spent a day working with Martin Short, which was kind of a dream come true for me. He's one of my heroes."