Kylie Jenner has emerged from hiding after months of speculation over her rumoured pregnancy.
In pictures obtained by TMZ, the 20-year-old Keeping Up With The Kardashians star is seen taking a leisurely stroll near her Hidden Hills, California, home on Wednesday (24 January), with a surprisingly flat tummy.
The budding cosmetics entrepreneur appears to cut a trim figure in the shot as she walks beside best pal Jordyn Woods with momager Kris Jenner closely behind, the girls are both makeup free with their hair worn in messy updos.
The supposed girlfriend of rapper Travis Scott barely looked pregnant despite being due next month, but this could be put down to her all-black attire and an awkward camera angle.
Some are speculating that Jenner may have already welcomed her first child.
Either way, Jenner has not yet confirmed that she is expecting a baby and has insisted on privacy, unlike her older sister Khloe Kardashian – who confirmed she was six months pregnant with boyfriend Tristan Thompson's child earlier this month.
US talkshow host Wendy Williams previously pondered on why Jenner has yet to confirm her baby news.
She said on her show: "Well, why do you think? I guessed right away: because she's not with Travis Scott anymore.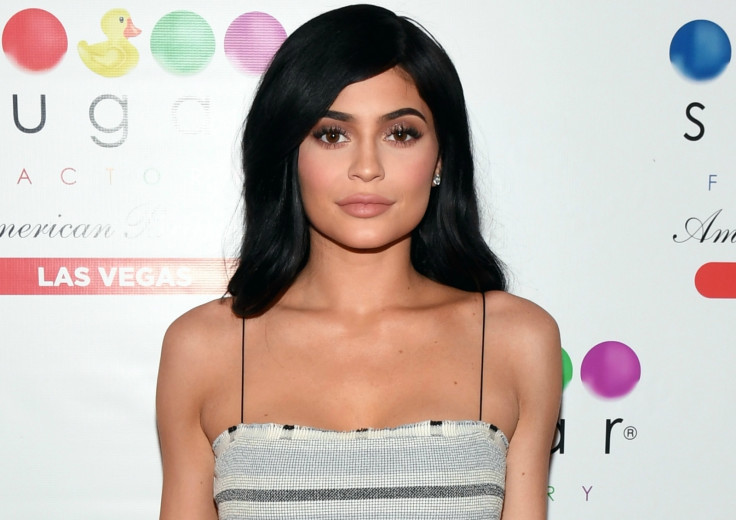 "Please, that was a split and run, in my mind. Like, the condom split, she took the test and was probably like: 'Oh my god, what do I do now? Travis!'"
She continued: "He's like: 'No, I'm a rock star. You got plenty of money on your own, figure it out... I'll pay child support from afar.'"
Jenner – who has an impressive 100m following on Instagram and used to post regularly – has not shared a picture to her account since Christmas day. The photo is of her cover for Love magazine, shot by her sister Kendall.
Boasting bold red lips and a matching red knit in the picture, she captioned it: "Merry Christmas! Thank you @thelovemagazine @kegrand for this special cover shot by @kendalljenner & interview by @krisjenner #love19 ."