A hacktivist-style campaign has been launched to protest during the inauguration of President-elect Donald Trump on Friday (20 January 2017). It asks participants to try and disrupt the website of the White House with a rather old-school tactic: web traffic.
According to NBC News, tens of thousands of protesters are set to turn up in person during the event, which is to see Trump sworn into office. Yet one activist, a software engineer called Juan Soberanis, wants those who can't make it in person to help take down whitehouse.gov instead.
"If you can't make it to Washington, DC on inauguration day to protest Trump's presidency, you can still fight for the cause by helping to take down whitehouse.gov as a show of solidarity for the lives impacted by Trump's policy agenda," he wrote on his protest pledge.
"It's simple. By overloading the site with visitors, we will be able to demonstrate the will of the American people," he continued, also providing step-by-step instructions to the anti-Trump camp on how to set up auto-refresh settings on their computers.
"There are two ways to participate. You can manually go to www.whitehouse.gov on inauguration day, January 20, 2017 and refresh the page as often as you can throughout the day or you can [...] or automatically reload the page," the statement said, published on a website called protester.io.
"When enough people occupy whitehouse.gov, the site will go down," he continued, adding "Please join us and stand up against this demagogue who is threatening our democracy and our security." The title of the protest is simple and to-the-point: Occupy White House.
In a YouTube video, Soberanis said: "We haven't lost out democracy just yet, but it's definitely under threat. In order to defend and revitalise our democracy, we have to be mobile and take action. We can't be armchair Democrats or armchair Republicans any more. It's time to just simply be Americans."
He won't be the only one trying to stand up against the somewhat controversial president-elect. This week, it emerged that some members of the notorious hacking group Anonymous are also planning cyberattacks against his administration.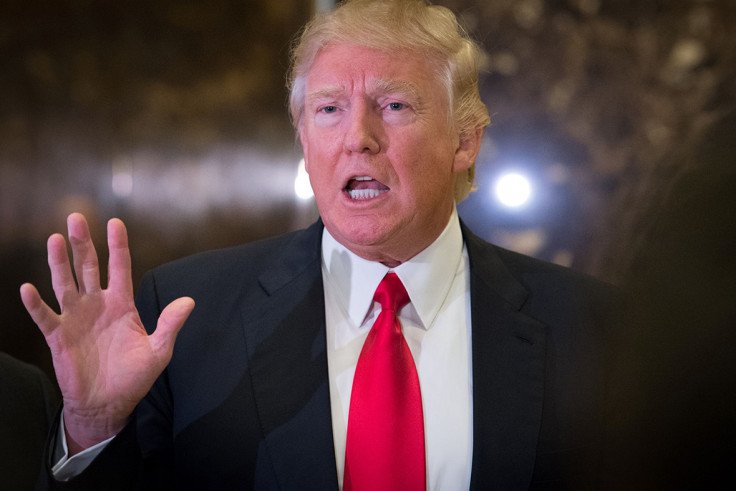 "You have financial and personal ties with Russian mobsters, child traffickers, and money launderers," one Anonymous-led tweet directed at Trump alleged. The hacker warned: "Information doesn't vanish, it is all out there. You are going to regret the next four years."
The website hosting the campaign is designed to help activists organise events. It runs under the motto: "Our mission is to bring grassroots activism to the mainstream."
This one, however, may result in a knock on the door from police. US authorities are known to prosecute those who wilfully organise distributed-denial-of-service (DDoS) cyberattacks, which typically direct waves of web traffic at a website in order to take it offline.
Yet Soberanis doesn't see the proposed action as breaking the law. "It's the equivalent of someone marching on Washington, DC," he told PC World. "Civil disobedience has [always] been part of the American democratic process."
Stephen Gates, chief research analyst at Nsfocus, a cybersecurity firm, disagrees. He said: "Participating in a DDoS attack is a crime; regardless if you use a tool, a script, a botnet for hire, or a finger and keyboard."