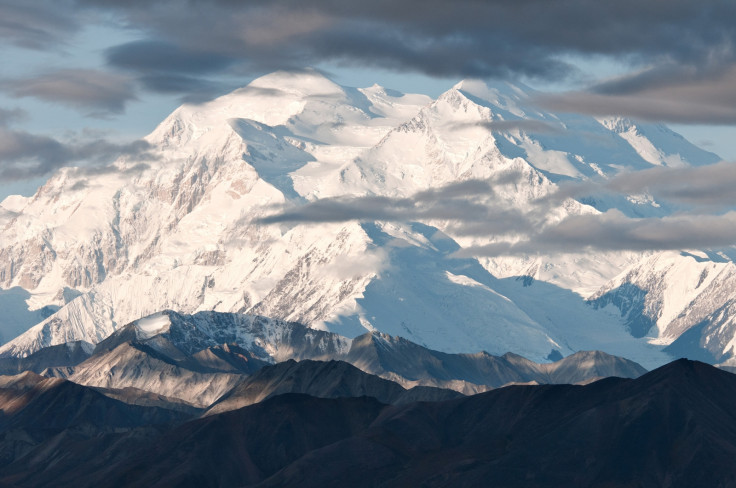 On the eve of President Barack Obama's historic visit to Alaska, the White House said it would change the name of Mount McKinley, North America's tallest mountain peak, to its Native Alaskan name Denali. Denali is an Athabaskan word meaning "the high one".
According to the Associated Press (AP), the president entered a sensitive and decades-old feud between the residents of Alaska and Ohio. Residents of Alaska, where the mountain is located, have called it Denali for years. However, the federal government has only recognised the peak's official name, dedicated to William McKinley, an Ohio native and the country's 25th president.
Interior Secretary Sally Jewell said, "With our own sense of reverence for this place, we are officially renaming the mountain Denali in recognition of the traditions of Alaska Natives and the strong support of the people of Alaska".
President Obama is scheduled to make a three-day visit to Alaska to highlight his call to action on climate change. According to the AP, the White House will use the trip to bring attention to the melting glaciers and other natural Alaskan wonders that the president says are affected by warmer temperatures.
Obama will begin his trip on 31 August in Anchorage, where he plans to hold a listening session with Alaska Natives. On 2 September, he is expected to announce new steps the government will take to help the Alaska Native communities as he becomes the first sitting US president to visit the Alaska Arctic, the AP reported.
In a video recorded atop Denali's Ruth Glacier, Republican Senator Lisa Murkowski thanked the president for changing the name of the peak. "I'd like to thank the president for working with us to achieve this significant change to show honour, respect, and gratitude to the Athabaskan people of Alaska," she said.
Governor Bill Walker also praised Obama for the name change. However, it remains unclear whether Ohio leaders will attempt to block the name change, the AP noted.
Julie Kitka, president of the Alaska Federation of Natives, told The Washington Post the new name announcement would have both a concrete and psychological effect on the state's Native Alaskans. "It's symbolic," she said, but the practical thing is, now on all the maps and all the descriptions will have the traditional name. "That is wonderful, it is timely and the right thing to do," she added.
According to The Washington Post, elected officials in Alaska have tried in vain several times since 1975 to have the US Board on Geographic Names consider making Denali the peak's official name.
"In changing the name from Mount McKinley to Denali, we intend no disrespect to the legacy of President McKinley," officials from the Interior Department said in prepared documents. "We are simply reflecting the desire of most Alaskans to have an authentically Alaskan name for this iconic Alaskan feature."