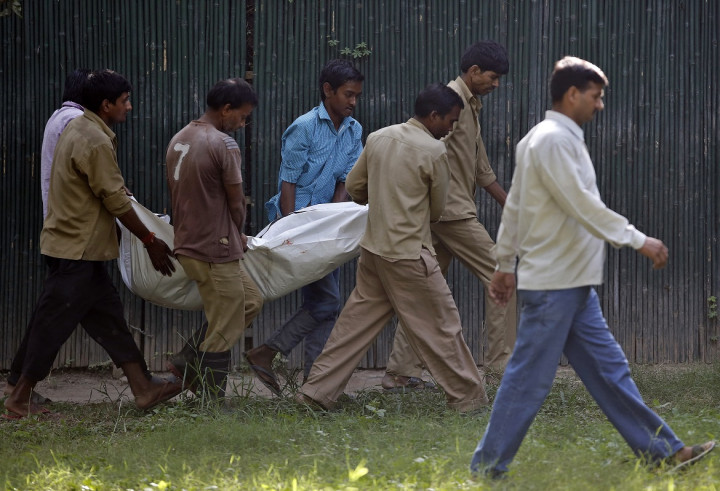 The Indian government has launched an inquiry into the death of a young man who was killed by a white tiger at a Delhi zoo.
The circumstances in the lead up to the death of 20-year-old Maqsood Khan are still unclear amid reports it took zoo officials 15 minutes to reach him before he was killed.
Amitabh Agnihotri, the zoo's director, said the man jumped 18ft down into the enclosure while witnesses said he lost his balance and fell into it.
"All the enclosures of the National Zoological Park are absolutely safe," Agnihotri said. "No visitor can reach the moat wall of the enclosure without crossing the the stand-off barrier. This visitor... ultimately jumped into the enclosure, which led to his death."
Pictures from terrified onlookers have emerged of the man cowering in a corner before the tiger pounced and killed him. Witnesses said the tiger "watched" him for up to 15 minutes while nobody was around to help him.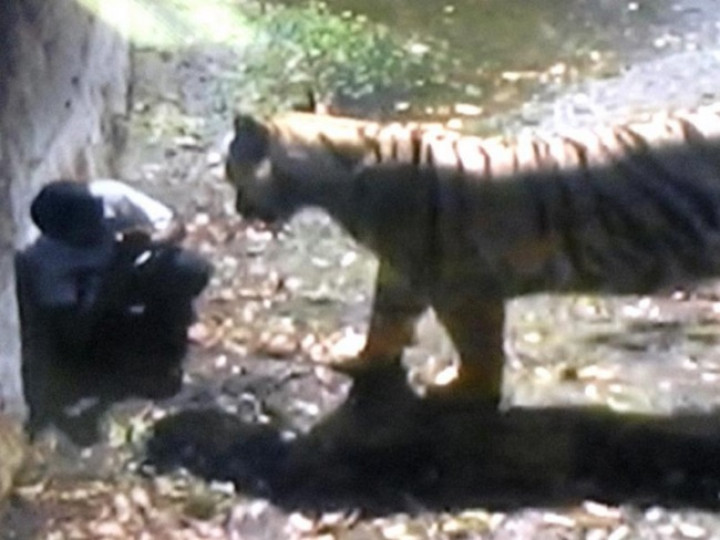 One witness said the first team to respond was "one guard with a baton", adding: "Even after the guard came, they were focusing more on clearing the crowds than saving the man."
Bystanders threw stones at the tiger, which appeared to make the animal more agitated, the zoo said.
"After he fell down, the white tiger came towards Maqsood," one witness told the Indian Express. "As the tiger came closer, he clasped his hands and seemed to be praying. The tiger watched him closely for 15 minutes."
In response to criticism over why tranquiliser guns were not used against the animal, Agnihotri said: "We do have tranquiliser guns but by the time we could organise them, he was dead."
Agnihotri said the guard had raised the alarm and texted other staff members adding they "tried to divert the attention of the tiger from the visitor but to no avail".
The authorities frightened the tiger into a small cage inside the enclosure. The man's body remained in the outdoor enclosure for two hours after the attack.
The Ministry of Environment and Forests has now ordered an inquiry and the police are investigating the incident.
Khan was reportedly employed as a casual labourer, earning as little as 60p a day.