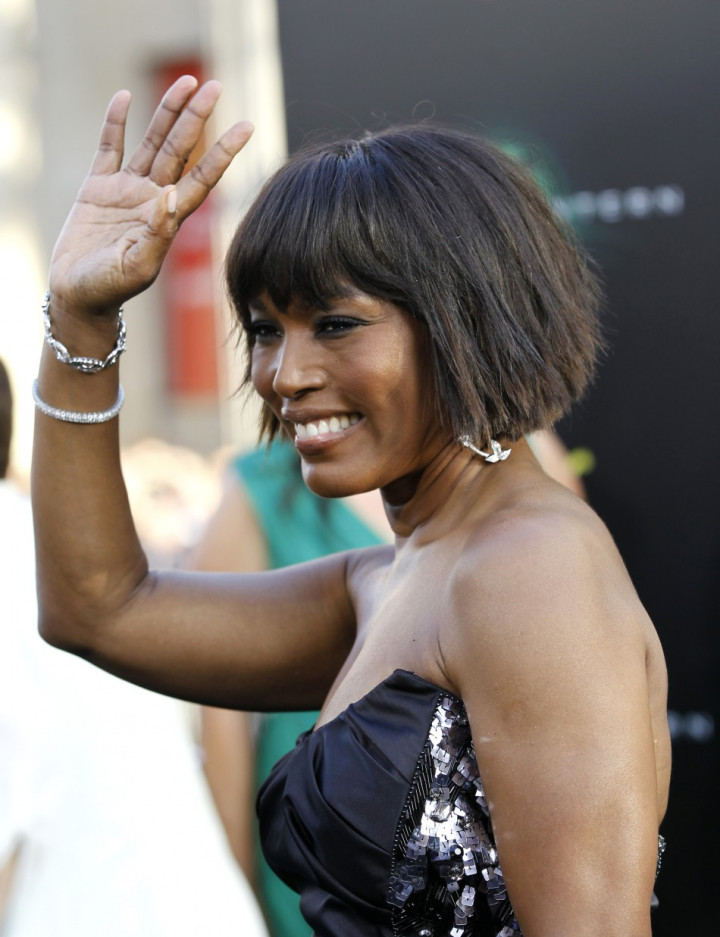 Ever since it was announced that Angela Bassett would be directing a Whitney Houston biopic, she has faced fierce criticism from the late singer's family.
The I Will Always Love You hitmaker's daughter Bobbi Kristina and mother Cissy Houston were particularly outraged with the project and claimed that she did not have the right to tell Houston's story.
But Bassett, who starred alongside Houston in the 1995 romantic drama Waiting to Exhale, has hit back at her critics, insisting that not only was the singer a friend but a fellow entertainer.
"I did spend a little time [with] her, but to know her intimately, intimately - I mean, who does but the person and the Lord they serve?" she said during an interview on HuffPost Live.
"Who knows a person? But I know a little about being in the spotlight, a little about celebrity and its demands, a little about trying to find a mate and the support that's needed in your industry - mine being acting, hers [the] music industry.
"I know about being a woman, about being a black woman that came up in a little hometown ... and yet you are able to become a success because of this God-given gift or talent. So I know a little bit about what it might have been like."
The made-for-TV movie, which will be Bassett's directional debut, will focus on the turbulent relationship of the singer and her former husband Bobby Brown.
Former America's Next Top Model star Yaya Dacosta will play Houston in the film, which follows the star's rise to fame and her and Brown's often volatile marriage.
Houston was found dead in her Beverly Hills hotel suite in February 2012 after accidentally drowning in a bathtub because of heart disease and chronic cocaine use. She was divorced from Brown by that time.