Former America's Next Top Model star Yaya DaCosta will play Whitney Houston, in a biopic about the singer's life, it has been revealed.
The 31-year-old model turned actress, has already started filming for the Angela Bassett directed Lifetime Network production, which will be released in early 2015.
Although The Butler star does not have the same vocal range as the late R&B diva, she has the look down to perfection, as the first promotional photo demonstrates, with its striking resemblance to the pop star's original 1987 Whitney album cover.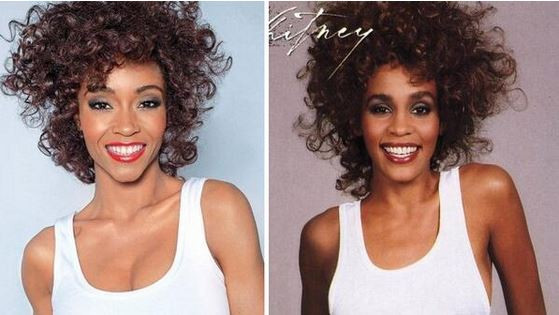 To prepare for the photo shoot, she told Entertainment Weekly that her modelling background came in handy: "I just looked at the picture and did the pose!"
The made-for-TV movie will focus on Houston's rise to fame as well as her turbulent relationship with former husband Bobby Brown.
"I have such regard for both Whitney's and Bobby's amazing talents and accomplishments, and I feel a responsibility in the telling of their story," Bassett said of her directorial debut.
"Their humanity and bond fascinates us all. I'm beyond excited to have this opportunity to go behind the camera and into their world."
It is also reported that Houston's daughter, Bobbi Kristina, wanted the starring role and has slammed Angela Bassett for not considering her.