Who is 'Afghanistan's Torturer in Chief' Haji Gulalai?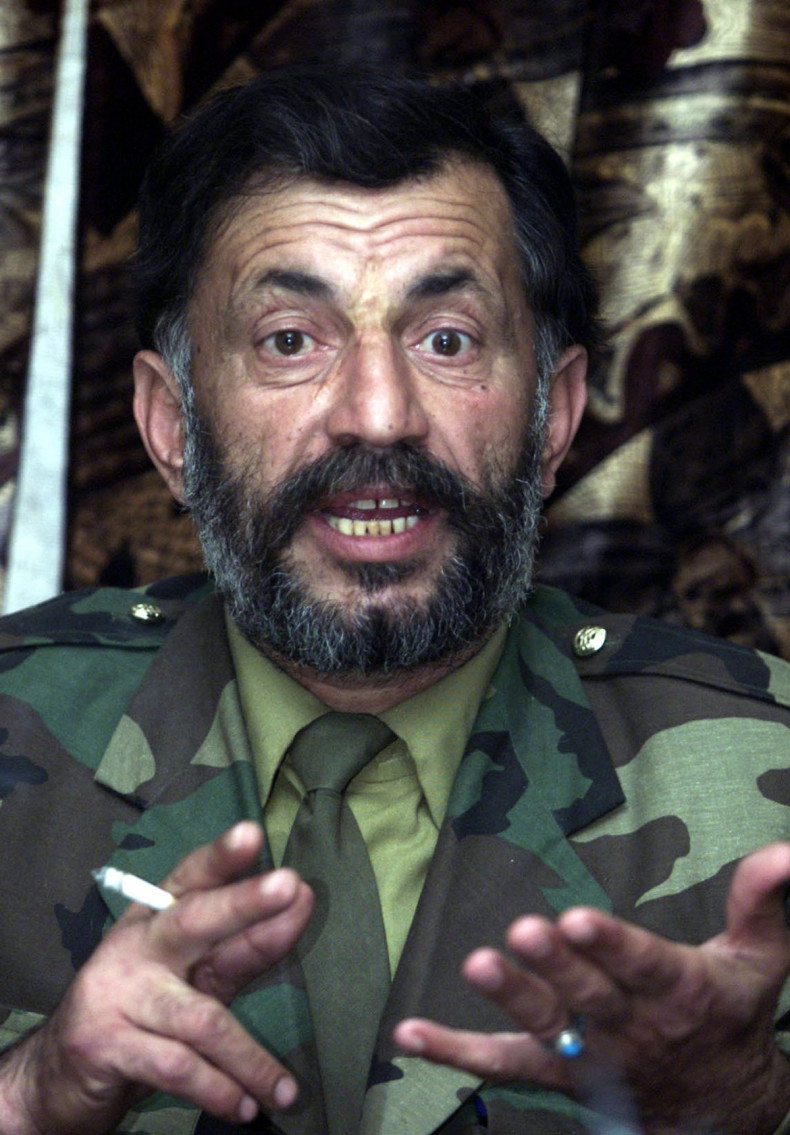 Having earned an infamous reputation as Kabul's "torturer in chief", Haji Gulalai is reported to have fled Afghanistan and is now living in a gated community in Los Angeles surrounded by body guards.
IBTimesUK takes a closer look at ways and means of the abominable Afghan security chief.
Haji Gulalai, whose real name is Kamal Achakzai, joined Afghanistan's National Directorate of Security (NDS) in the early 2000s.
He was allegedly recruited to help run the country's security and intelligence operations when the US had declared war against the Taliban.
A secret memo circulated among unnamed UN officials and Western diplomats in late 2007 said that Gulalai was responsible for the systemic abuse of NDS prisoners.
His methods included beating them, suspending them from ceilings, fastening them in handcuffs for long periods and depriving them of sleep.
On two separate occasions, UN officials convinced the NDS to fire Gulalai, the Washington Post claimed, but Afghan president Hamid Karzai blocked them.
An unnamed senior Western diplomat described Gulalai as "the torturer in chief".
According to a senior official who worked with NDS, Gulalai used his position to settle tribal scores and enrich his clan. He would force prisoners' families to pay ransom for their release as a matter of routine.
"He tortured and took money from them," the official said.
A Kandahar resident who was imprisoned by the NDS for several months in 2002 told the Post that he was beaten every night, and was released only after his family paid 3,000 Pakistani rupees (£18). Interrogators called him "a personal detainee of Gulalai," the man said.
Gulalai is also alleged to have sent weapons seized by the NDS to an arms depot in Gulistan, his hometown.
Critics claim that Gulalai's tactics prompted neutral Afghans to join the Taliban.
An example is Abdul Wasay, who joined the Taliban in Kandahar after Gulalai allegedly strapped his father upside down to a door and left him in public view.
"I saw my father like this and I decided I must fight the government," Wasay was quoted as saying by another Afghan security official, who spoke on condition of anonymity.
Wasay continued to fight for a decade until Afghan military forces killed him this month, US and Afghan officials said.
Unsurprisingly, Gulalai has become a hated target of the Taliban, which has tried to kill him on at least two occasions, the Post said.
From 2009, Gulalai disappeared until recent reports said he had moved to southern California on the outskirts of Los Angeles, where he is understood to be living in a gated community surrounded by a network of Afghans.
Bashir Wasifi, who attended school with Gulalai in the 1960s, said his methods reflected the role he was given.
"His position was a cruel position so he did cruel things, but he is not like that," claimed Wasifi.
Some Afghan officials claimed the reason Gulalai was able to move to the US was through his connections with those in American intelligence agencies. The CIA denied the allegations.