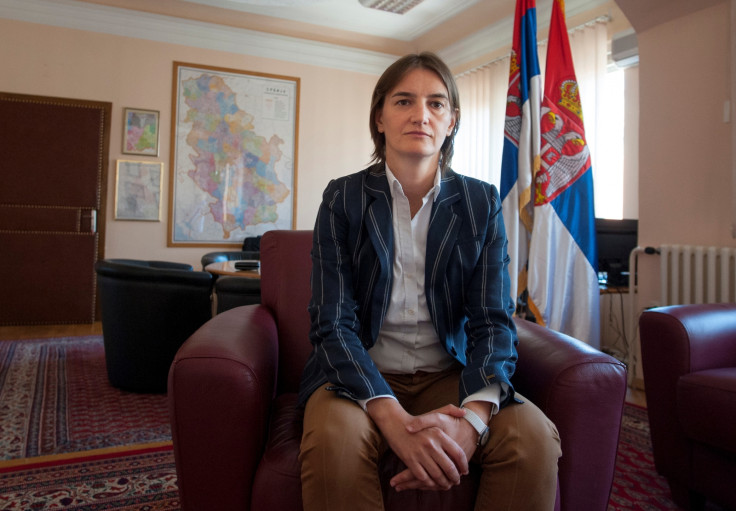 Serbia is set to get its first openly gay woman prime minister – a record first for the conservative country. President Aleksandar Vucic announced his nomination of Public Administration and Local Government Minister Ana Brnabic for the position.
Parliamentary approval is still pending and is expected to be sought next week. However, it is thought to be only a formality before Brnabic can start work on her new government.
Vucic, who took over as president of the Balkan state on 31 May this year, described the choice as "a difficult decision reached in the interest of Serbia and its citizens".
"I believe she has professional skills and personal qualities. I'm convinced she will work hard," he added.
"If elected in parliament, I will run the government with dedication and responsibility and I will do my job honestly and with love," Brnabic told state Tanjug news agency.
The 41-year-old's nomination is considered a significant move by the government of a country known to have a poor record on LGBT rights. Amnesty International has also listed Serbia alongside other nations where not enough measures are being taken to tackle homophobia and transphobia.
According to the Commissioner for the Protection of Equality, a 2012 research showed that 48% of Serbs believe that homosexuality is an illness.
Vucic's decision may have a lot to do with Serbia's attempts to earn a place in the European Union, but not everyone is happy with his choice of candidate. The conservative opposition Dveri group lashed out at the president accusing him of bending to Western pressure.
"Is it possible that the ruling majority has no other candidate for the prime minister-designate but the one imposed by the West, which dictates all the moves by this government?" the party asked, according to ABC News.
Dragan Markovic Palma of Unified Serbia, which is part of the president's coalition stated that he would not accept Brnabic as his prime minister.
Following the parliament's approval, Brnabic will go on to join a short list of European gay prime ministers. Leo Varadkar took up the position of Taoiseach (prime minister) of the Republic of Ireland most recently, on 14 June and Xavier Bettel has been serving as the 24th Prime Minister of Luxembourg since 4 December, 2013.