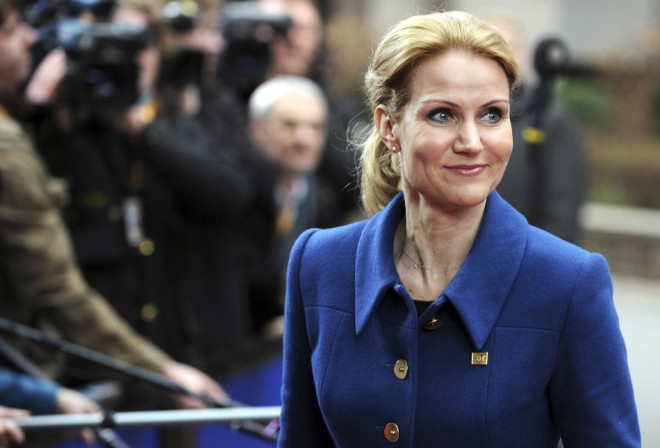 The German Chancellor, Angela Merkel, is said to be considering throwing her weight behind the campaign for a woman to become the next president of the European Commission.
Chancellor Merkel is said to be keen for a woman to lead the executive organisation of the European Union, a position currently held by José Manuel Durão Barroso, the former prime minister of Portugal.
Three women are believed to be frontrunners for the position when Barroso's leadership ends at the end of October. IBTimes UK takes a closer look at the candidates: International Monetary Fund head Christine Lagarde; Danish Prime Minister Helle Thorning-Schmidt; and Lithuanian president Dalia Grybauskaite.
Christine Lagarde
Lagarde, a former member of France's synchronised swimming team, is thought to be the preferred candidate of many EU leaders. She was named as the fifth most powerful women in the world in 2014 by Forbes magazine.
A trained lawyer, she served as the French finance minister for six years, she became the first woman to run the IMF, a financial organisation governing 188-country. She has spent much of her three-year tenure as head of the IMF fighting global financial fires, most recently dealing with escalating tensions in Ukraine and approving a $17 billion loan for the country in April.
She is a powerful advocate for women in the workforce, and last year commissioned an IMF report on the topic: "All economies have savings and productivity gains if women have access to the job market. It's not just a moral, philosophical or equal-opportunity matter. It's also an economic cause. It's a no-brainer."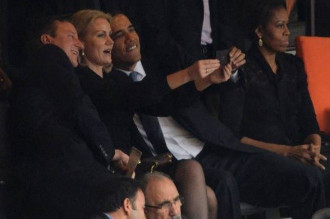 Helle Thorning-Schmidt
The first time Prime Minister Thorning-Schmidt came to prominence for many people outside of her native Denmark was when she hit headlines for posing for a selfie with Barack Obama and David Cameron during the otherwise sombre memorial service for former South African president Nelson Mandela.
The 46-year-old, who has led the Social Democrat government since 2005, became the first female Prime Minister of Denmark in 2011. She is married to Stephen Kinnock - son of ex-Labour leader, Neil Kinnock, and the couple are known as a formidable power couple in European politics. The couple met while she was studying at the European College in Bruges. They wed in 2006 and have two daughters. The couple were investigated in 2010 over allegations of tax avoidance and later cleared.
Politicians and the media often refer to Ms Thorning-Schmidt as "Gucci Helle" – referencing her passion for designer shoes. She once responded to criticism about her fashion choices at a party meeting by claiming "We can't all look like s***."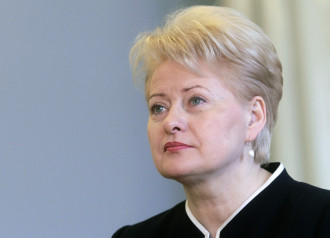 Dalia Grybauskaite
After Grybauskaite came to power in 2009, European journalists quickly dubbed her Lithuania's Iron Lady, owing to her steely way with words and her black belt in karate.
The daughter of a saleswoman and an electrician, she had a working class upbringing under Soviet rule and worked part time in a factory while earning a PhD. in economics. She went on to become Deputy Minister of Finance in 1999, before holding a series of positions within the European Commission.
In 2009, with Lithuania mired deep in recession, Grybauskaite focused her presidential campaign on promoting free market economics and protecting those with the lowest incomes and tackling unemployment, which had climbed to nearly 16%. Running as an independent, she won with a 68% majority — the largest margin of victory ever recorded in Lithuania.