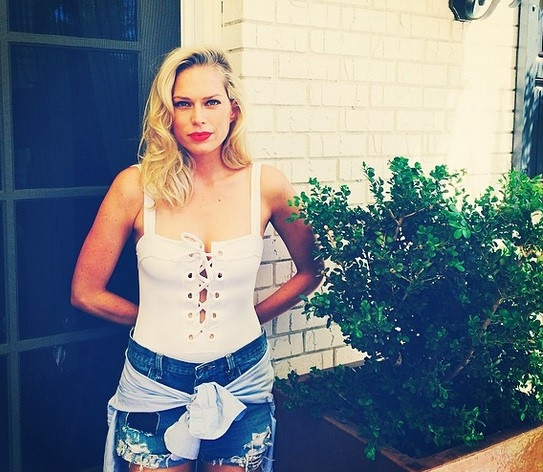 If Harry Styles' fans thought his attraction to older women died with his fling with Caroline Flack, they were very much mistaken.
The 20-year-old One Direction star has been romnatically linked to actor and comedian Erin Foster, who is 12 years his senior.
The pair, who are said to have gotten close after being introduced by a mutual friend in 2013, looked very much like an item as they visited a Los Angeles pumpkin patch.
"Erin and Harry met through Kimberly Stewart over a year ago and stayed in touch. Erin's dad David is a top music producer and a good friend of Kimberly's," a source told Grazia magazine.
"He first met Erin at Penny Lancaster's birthday last year and they've been hanging out in LA.
"After visiting the pumpkin patch, they went for dinner. It's nothing serious, but they're both having fun."
Styles has dated the some of the world's beautiful women including singer Taylor Swift, reality star Kendall Jenner and supermodel Cara Delevingne.
Although Foster seems like a very down to earth girlfriend, what do we really know about Mr Styles new love interest?
Erin Foster facts
She is 12 years older than him so she is officially in cougar territory.
You might recognise her from that show The O.C. She played Heather.
She has over 15,000 followers on Instagram.
Her dad David Foster is quite big. Wink wink Harry.
Nicole Ritchie is her BFF.
She is a very talented. According to her bio a ' comedy writer and performer'