Who is Former Guantánamo Bay Detainee Moazzam Begg?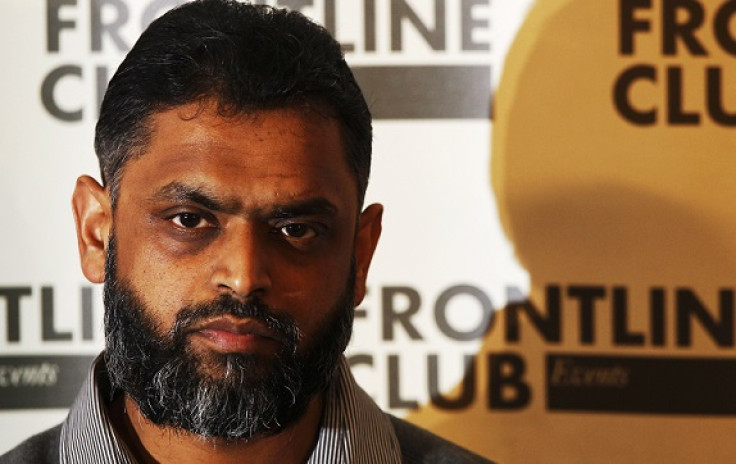 Moazzam Begg, a former detainee at Guantánamo Bay, has been arrested in connection with alleged Syria-related terrorism offences.
The 45-year-old from Hall Green, Birmingham, was arrested by West Midlands Counter Terrorism Police along with three other people. He is accused of attending a terrorist training camp and facilitating terrorism overseas.
Begg, along with a 36-year-old man from Shirely, a 44-year-old woman, and her 20-year-old son, are currently in custody.
Police took the unusual step of confirming his name in anticipation of the "high public interest to accredited media". They added that identifying Begg does not imply his guilt.
Begg, a British citizen, spent nearly two years without trial at the US detention camp after he was detained in Pakistan in 2002, accused of being a member of Al-Qaida.
He moved his family from the UK to Afghanistan in 2001. He says the reason he moved to Kabul was to conduct charity work - such as building schools - and was inspired by the plight of the Afghan people, who were ruled by the Taliban at the time.
He moved to Pakistan in 2002 over fears for his family's safety after the war began. He was captured at his home in Islamabad in 2002, accused of being an enemy combatant. He was first detained without charge at the Bagram military base in Afghanistan for nearly a year, before he was transferred to Guantánamo Bay in Cuba.
During his time at Guantánamo, Begg says he was frequently tortured by interrogators. He described how he was "punched and kicked, forcibly stripped, shaved, violated, spat upon" and spent most of his time in solitary confinement in a cell "smaller than an average house toilet".
In February 2005, he wrote to his father saying how he had not seen the sun in a year: He added: "I am in a state of desperation and am beginning to lose the fight against depression and hopelessness."
After three years without trial, Begg was released without charge and returned to the UK.
In 2006, he published a book, Enemy Combatant: The Terrifying True Story of a Briton in Guantanamo, in which he described his experiences at the camp.
He wrote: "I spent countless nights praying, crying, thinking, regretting certain decisions in my life.
"When I finally did get to sleep, my dreams were filled with strange and wonderful visions of life far away from US soldiers and concentration camps. In fact I hated waking up. I wished I would never wake up again."
Following his release, he was one of several British men who sued the UK government for damages following his incarnation at the detention camp. A settlement was reached out of court after it emerged documents showed British ministers agreed to send some British Muslims to the US-run prison despite being aware they risk being abused there.
In recent years, Begg has become a director of Cage, a human rights group that campaigns on behalf of those who feel they have been unfairly treated as part of the War on Terror.
On the Cage official website, Begg wrote openly about his trips to Syria in 2012. He said how MI5 were concerned that British people in Syria could be "radicalised and returning to pose a potential threat to national security".
Begg said he was in Syria to investigate claims regarding British and American complicity in torture in the country.
"I told them that Britain had nothing to worry about, especially since British foreign policy, at the time, seemed in favour of the rebels. At the end of the meeting I was assured by MI5 that my proposed return to Syria to continue my work would not be hindered, and it wasn't."
In December 2013, Begg had his UK passport seized by the Home Officer after visiting Syria as it was "not in the public interest" for him to travel. He claims the decision to confiscate his passport was politically motivated due to his work with Cage.
He has always denied being involved in any sort of terrorist activity.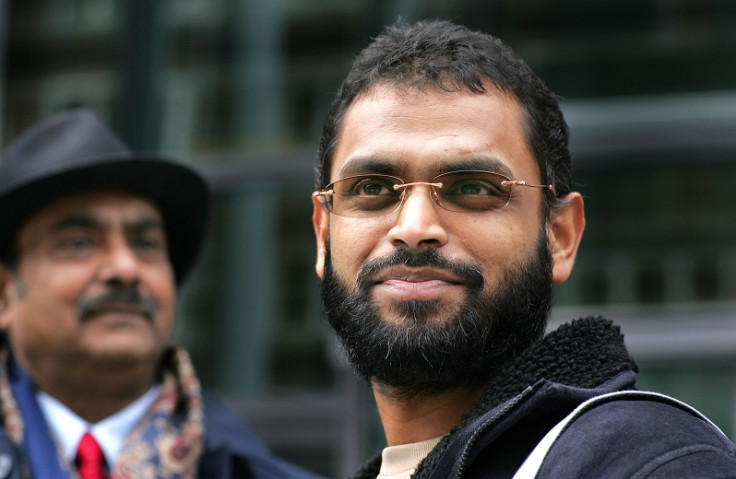 © Copyright IBTimes 2023. All rights reserved.