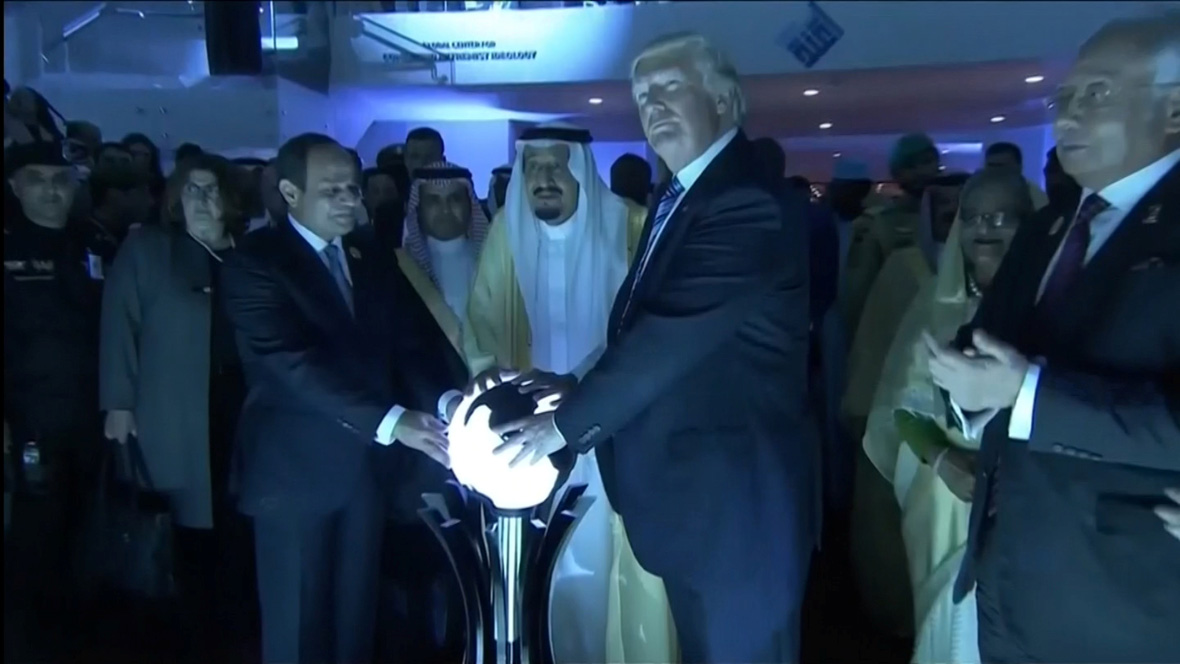 Nordic nation leaders have mocked the infamous picture of President Donald Trump holding on to a giant golden orb.
While on the first leg of his maiden foreign trip,Trump posed with Saudi Arabia's King Salman touching a glowing orb in Riyadh.
The photo went viral on social media, and now the Nordic leaders have made their own version of the image – using a football instead of an orb.
The prime ministers of Denmark, Norway, Finland, Sweden and Iceland all stood by the edge of a lake with their hands on the ball, mocking the Trump photo.
Meeting in Norway as part of a summit to discuss cooperation between the five nations, the group were all smiles as the photograph was taken.
The parody North Korean news agency Twitter account was quick to react to the image saying: "Fascination of fascist leaders with orb necromancy continues. Only Supreme Leader Kim Jong-Un possesses true and mighty orb, of great power."
Tensions between Europe and Trump have increased in recent weeks, following several attacks on the EU and Nato by the US president.
Trump criticised Nato members for not paying their way for the joint defence costs at a speech in Brussels last week.
Meanwhile a war of words has intensified over the past few days between the US and Germany over trade.