Danish journalist Iben Thranholm does not shy away from controversy, sharing her outspoken views in articles titled "Dear European men: you are pathetic pussies" and "misguided compassion threatens to become the downfall of Europe."
She is fiercely anti-EU and anti-feminist and has been branded a Russian propagandist. Here Thranholm tells IBTimes UK why a Christian revival is the only thing that can save Europe.
Fact file Iben Thranholm:
Date of birth: 21 May 1969.
Place of birth: Viborg, Denmark.
Education: Master's degree in Theology from Copenhagen University.
Career: columnist for Danish newspapers, reporter and radio host for Danish Broadcasting Corporation, reporter for RT.
Family: 17-year-old son from a previous relationship.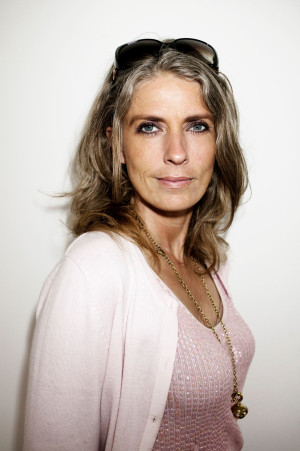 From Theologian to RT reporter
Thranholm grew up in the small provincial town Viborg in Denmark. After obtaining a Master's degree in Theology from Copenhagen University, she started writing about religion and politics for Danish newspapers. She was hired as a radio host by the Danish Broadcasting Corporation where she presented a religious news programme. In 2014, she started researching the Orthodox Church and became interested in Russian politics and religious affairs. She became a regular contributor for RT, a Russian state-owned television network, where she gained a platform for her controversial views on immigration, feminism and Islam.
'Europe is like Judas'
Many of Thranholm's articles are highly critical of EU leaders for using "Christian values such as compassion and charity in a treacherous way to promote their own political agendas regarding immigration issues." She blames the "fierce hatred of Western political elite" for robbing "Europe of its moral compass."
"Europe is like Judas, betraying its Christian tradition with the traitorous kiss of false compassion in order to obliterate the last vestige of Christian civilization in Europe," she wrote in an article on RT.
European society is being torn apart by multiculturalism, Thranholm tells IBTimes UK. "The idea of people from different religions and culture living side by side as the lion and the lamb in peaceful harmony is a beautiful vision, but in reality it is not working so well."
"Multiculturalism has led to less freedom, less safety, less cohesion; more crime, more fragmentation and more social problems," she says.
Islam is one of the most serious threats facing the continent, she argues. "Europe's unholy alliance with Islamism is a manifestation of moral decay and false altruism that threatens to bring about Die Untergang des Abendlandes, the end of Christian Europe." she says.
Hungarian Prime Minister Viktor Orban is a leader she admires as a true "protector of Christianity." Orban's tough measures on immigration, including the automatic detention of asylum-seekers and refugees in shipping containers, have been condemned as "abusive, pointless and cruel" by human rights activists.
"Orban stands firm on his Christian views even though it is not politically correct in Brussels," Thranholm says. "I admire him for being that brave."
'Feminism has destroyed Europe'
Thranholm has called French President Hollande and former UK Prime Minister Cameron "pathetic pussies" who "are having their asses kicked and their women fondled by normal red-blooded Syrians and Libyans whom they were stupid enough to bomb into total social collapse."
The immigration issues in European countries are the result of a "shortage of masculine virtues" which have been destroyed by feminism, according to Thranholm.
"Feminism despises and rejects manly virtues such as courage, self-discipline, temperance and honour and this has had a profoundly detrimental impact on a European culture. Europe resembles a woman who allows herself to be battered and abused by her man" she tells IBTimes UK.
She accused German Chancellor Angela Merkel of acting like a "timid mother hen" when dealing with the refugee crisis and said "strong men" are needed to protect their country from an invasion.
Branded a Russian propagandist
Her criticism of EU leaders and praise for Putin and his allies, led to Thranholm being branded a "pro-Kremlin propagandist." Articles such as "How Putin taught me to be Christ-like" and "Putin's Christian vision" brought her to the attention of East Stratcom task force, set up by the EU to address Russia's disinformation campaigns. She was accused of working as a pro-Russian agent and placed on a list of individuals aiming to destabilise Europe.
Thranholm says she has become a victim in the EU's "war on truth."
"Like President Trump I have been called a "Russian agent" because we do not agree with the leftist agenda," she says. "Those with a counter argument are now labelled 'Russian.' This is not a fear of communism. This is a fear of the truth."