Lance Armstrong was arguably cycling's greatest icon; now he is one of sport's biggest villains. The banned cyclist captured headlines and minds throughout his career in one way or another and is still suffering the consequences of his past decisions. Here's everything we know about 'Le Boss' so far.
Lance Armstrong fact file
Real name: Lance Edward Gunderson
Date of birth: 18 September 1971
Net worth: £100m
Home town: Plano, Texas
Height: 5'10
Weight: 165ibs
Family: Dating Anna Hansen since 2008, five children.
Previously married: Kristin Richard (1998-2003), engaged to Sheryl Crowe (2003-2006)
Who is Lance Armstrong?
Lance Gunderson quickly became Lance Armstrong. His parents, Linda and Eddie Charles, divorced in 1973 when he was just two years old. Linda, who married and divorced four times, tied the knot in 1974 with Terry Armstrong, who adopted Lance later that year.
The polarising athlete's first sporting love wasn't cycling, surprisingly. He was a keen swimmer during his teenage years and was a gifted triathlete before becoming a professional cyclist in 1992. He competed in the Olympics in Barcelona that year, finishing 14th in the men's road race.
Armstrong progressed to the point where he was ranked as the top cyclist in the world in 1996 and finished sixth in the Atlanta Olympics, but his career was stopped in its tracks when he was diagnosed with testicular cancer in October of that year. The disease was at stage three and had spread to his brain, abdomen and lungs. He would eventually undergo surgery, along with a year of chemotherapy, and set up The Lance Armstrong Foundation - later renamed Livestrong - in order to support people affected by cancer.
'Big Tex' resumed training in 1997 and began his era of dominance at the Tour de France in 1999. Armstrong, who became only the second American to win cycling's marquee race, won the event a record seven consecutive times before retiring in 2005. He would later come out of retirement in 2008 but could not assert the same authority in France; 'Le Boss' finished third in 2009 and 23rd in 2010 before officially retiring for a second time in 2011.
His reign over cycling was glorious but tainted, and eventually faded. The United States Anti-Doping Agency charged Armstrong with doping and trafficking performance-enhancing drugs in 2012. USADA sent over 1,000 pages of evidence to the International Cycling Union, and later stripped Armstrong of all of his Tour de France victories. The disgraced 45-year-old, who has a net worth of £100m, has faced a number of spats with governing bodies because of his actions in recent years and is now set to stand trial after failing in his bid to block a £79m lawsuit by the US government.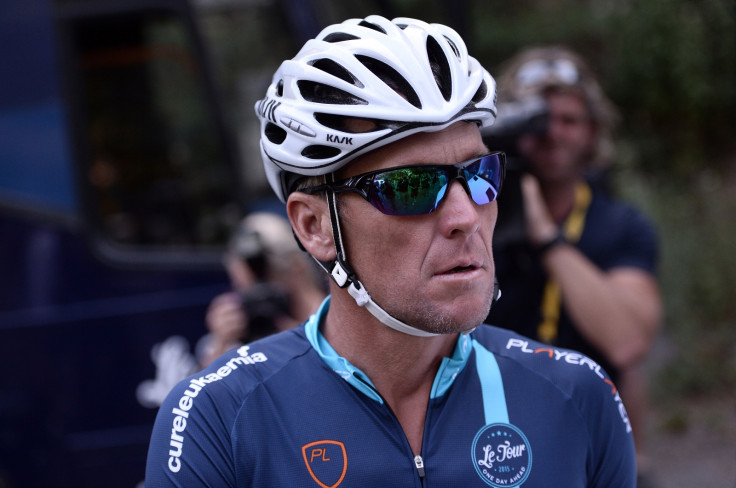 What are Lance Armstrong's career highlights?
Becomes US Amateur National Road Champion in 1991 and competes at the 1992 Olympics in Barcelona.
Wins the CoreStates United States Professional Championship, World Road Championship in Norway, and the USPRO championship in 1993.
Wins the Tour DuPont and Clasica de San Sebastian in 1995.
Wins his second Tour DuPont, La Fleche Wallonne and competes at the Olympics in Atlanta in 1996.
Resumes training in 1997 after being diagnosed with testicular cancer.
Wins Tour of Luxembourg, the Rheinland-Pfalz Rundfahrt and the Cascade Classic in 1998.
Wins the Tour de France seven times between 1999 and 2005. Also wins a bronze medal in the men's time trial at the Sydney Olympics in 2000.
What kind of cancer did Lance Armstrong have?
Armstrong had a sub-type of cancer known as embryonal carcinoma, which falls under a category of testicular cancers known as nonseminoma, which only accounts for two per cent of testicular cancer cases. Armstrong had surgery to remove the cancerous testis – known as a radical orchiectomy – and underwent four cycles of chemotherapy.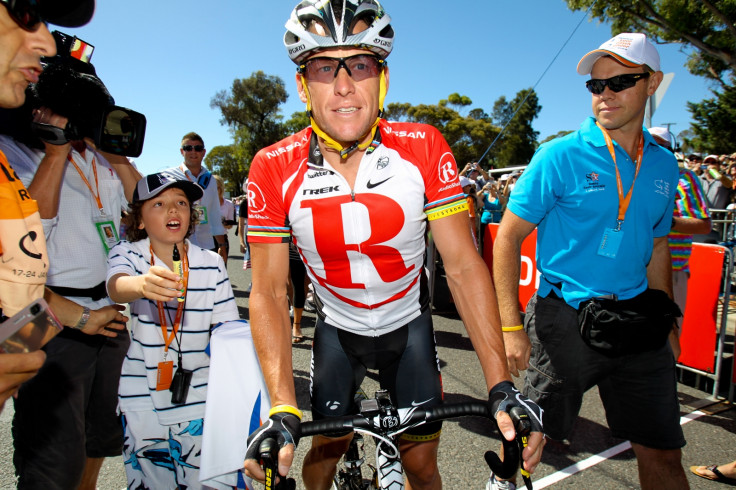 Why is Lance Armstrong being sued by the US government?
The US Justice Department – acting on behalf of the Postal Service, which used to sponsor Armstrong – is suing Armstrong because they believe he defrauded the government by covering up his doping.
Floyd Landis, a former teammate of Armstrong, originally brought the claim to light seven years ago and will be entitled to 25% of any potential damages, which could be worth triple the £25m that the US Postal Service paid the former Motorola rider.
Armstrong tried to get the case thrown out, saying that the sponsorship was worth more to the US Postal Service than £25m, but Judge Christopher Cooper ruled that the dispute should be decided by a jury.
Would Lance Armstrong cheat again?
Yes and no. Armstrong admitted to taking erythropoietin, testosterone, cortisone and a human growth hormone, as well as having blood transfusions.
Asked if he would cheat all over again, Lance told the BBC: "If I was racing in 2015, no, I wouldn't do it again because I don't think you have to. If you take me back to 1995, when doping was completely pervasive, I would probably do it again."