What does it take to be a psychopath? That's the question forensic psychiatrist Professor Tony Maden is asking in the fascinating Channel 5 docuseries, Meet the Psychopaths.
Tonight's (18 April) third episode of the first series focuses on the case of Mick Philpott – whose arson attack on his family home in Derby in May 2012 resulted in the death of six of his children.
Throughout the episode, Maden explores how psychopathic personality traits can be socially valuable, with surgeon Gabriel Weston admitting to being able to turn off emotions during work.
But before the show's latest offering airs, here is a recap of the Philpott story and what exactly happened in the 2012 murder case.
History of violence
Philpott first featured in the media in 2006 due to attracting attention for having a large family and fathering 17 children by various women, along with his reliance on state benefits.
His attitude towards women has been described as "controlling", "domineering", "violent" and "manipulative".
When he was 21 years old in 1978 and AWOL from the army, Philpott attempted to murder his girlfriend Kim Hill who he had been in a relationship with for two years, beginning when she was 15.
He had previously shot her in the groin with a crossbow because he thought her dress was too short and had also cracked her kneecap with a hammer when she paid too much attention to a baby she had been caring for. He almost killed Hill due to a letter she sent him threatening to leave, stabbing her over a dozen times while she lay in bed.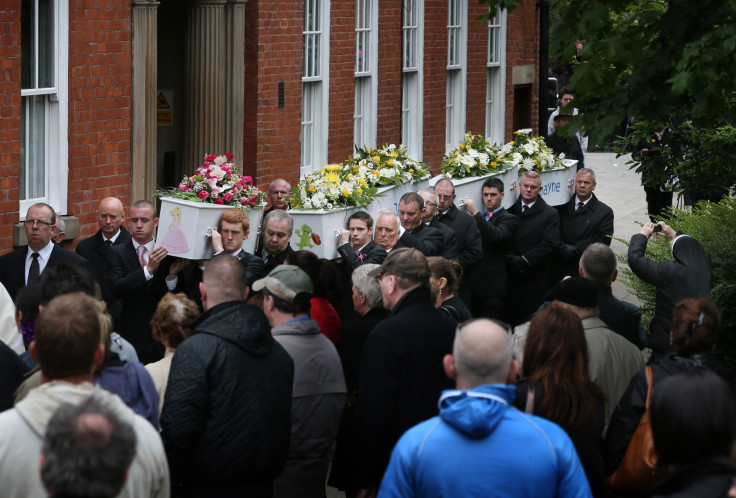 Philpott also stabbed Hill's mother when she came to her daughter's aid, with the woman suffering collapsed lungs and a punctured bladder, kidney and liver. Philpott was convicted of attempted murder of Hill and grievous bodily harm, he was sent to prison for seven years but got out after three years and two months.
He married Pamela Lomax in 1986 and after separating from her, had several relationships with teenage women, despite being in his late thirties. He later married a 19-year-old single mother called Mairead Duffy in 2003, before making one of the bridesmaids at their wedding, Lisa Willis, his long-term mistress.
2012 arson incident
At the time of the fire, Willis had recently left her family home to live with her sister and brother-in-law along with her four children by Philpott, and her son by a different father.
On 11 May that year, the home at 18 Victory Road in Derby was seriously damaged by a fire at approximately 4am. Five of the children who had been sleeping upstairs perished at the scene, while their older brother Duwayne, 13, died in hospital three days later.
By 14 May, police stated that petrol had been found inside the letterbox, sparking a murder investigation. A custody hearing for Willis's children with Philpott was scheduled to take place on the morning of the fire, and because of this, she and her brother-in-law Ian Cousins were initially arrested on suspicion of murder. They were released without charge.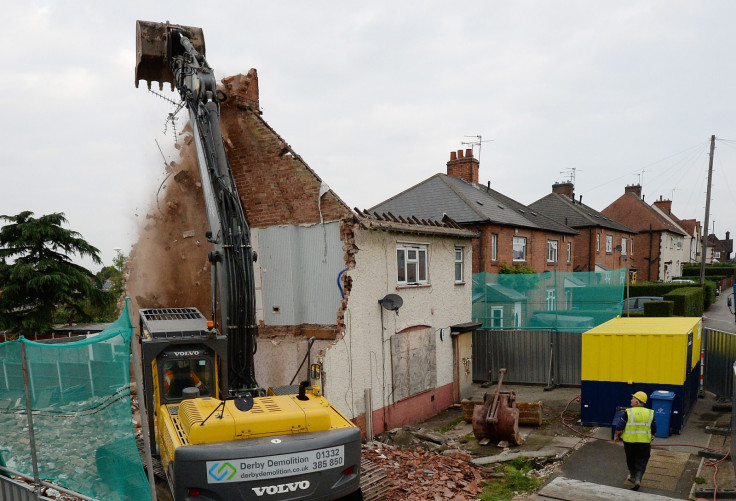 According to witnesses, Philpott revelled in the media and public attention and behaved erratically for someone who had recently lost several of his children.
After the police bugged the Philpotts' hotel room, they gained evidence that the couple were responsible for the fire – which also included the involvement of Paul Mosley, who Maireed was heard engaging in sexual intercourse with.
On 28 May, the Philpotts were arrested on suspicion of murder and charged with the deaths on 30 May. A discarded petrol container and glove had been found near the house. Forensic investigators discovered petrol on the clothes of the Philpotts and Mosley in November.
Sentence
On 4 April, Philpott was sentenced to life imprisonment with a minimum tariff of 15 years. His wife and Mosley were each sentenced to 17 years – of which they will serve at least half before any release on licence.
Meet the Psychopaths airs on Channel 5 tonight (18 April) at 10pm.