In the aftermath of their 3-1 defeat to Leicester City on Monday (27 February), Liverpool announced the appointment of their new chief executive officer – Peter Moore.
The 61-year-old will take up his new role in June, swapping the video gaming industry for the world of Premier League football. Here's what we know and what we can expect from the club's latest addition.
Peter Moore's background
Born in Liverpool, Moore studied at Keele University before taking on a masters degree at California State University. After working for Reebok, he worked his way up the ladder at Sega and is regarded by those within the gaming industry as the man who pulled the plug on the Dreamcast, Sega's console of yesteryear that failed spectacularly after an initially bright start.
When targets couldn't be met and the time came for ruthless decisions to be made, he was the man left to pull the trigger. "We were selling 50,000 units a day, then 60,000, then 100,000, but it was just not going to be enough to get the critical mass to take on the launch of PS2," he recalled in an interview with the Guardian in 2008. "Somehow I got to make that call, not the Japanese. I had to fire a lot of people, it was not a pleasant day."
After a spell at Microsoft's Xbox division, Moore joined EA in 2007, overseeing EA Sports. In 2015, he was appointed EA's chief competition officer.
What will Peter Moore do at Liverpool FC?
Moore will come into replace Ian Ayre, who will leave his role as current CEO at the end of February. Ayre was very much involved in all football matters at Liverpool FC, negotiating contracts and player transfers. The headline 'Ian Ayre flies out to *insert country here* to secure deal for *insert player here*' has been a regular theme during his spell at the club.
Moore is unlikely to be partaking in such activities. Following Ayre's decision to leave his position last March, the club have set about restructuring behind the scenes.
That saw the club promote Michael Edwards as their new sporting director last November. The 37-year-old was promoted from technical director to the newly created role which sees him the lead the club's football development, including "player identification, acquisitions, sales and retention." The appointment, which was enthusiastically welcomed by manager Jurgen Klopp, who had a similar relationship with Michael Zorc at Borussia Dortmund, will see him continue to have an influence over the assembling of the first-team squad, the development squad the club's academy.
Moore will have no role to play in announcing transfers. That means the prospect of him announcing Marco Reus' arrival at Liverpool via the medium of tattoo, a stunt he used to announce Grand Theft Auto IV's arrival on Xbox 360 in 2006, is sadly off the table.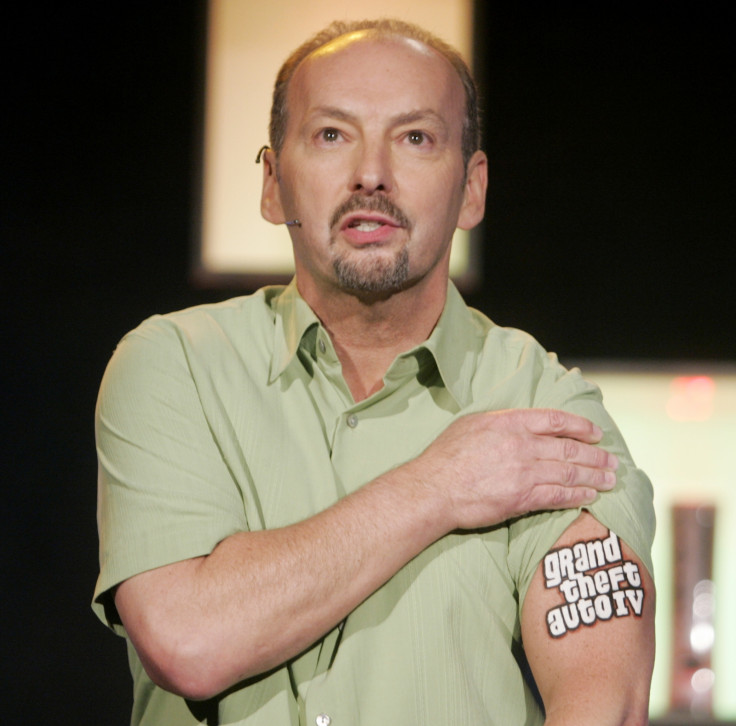 His role will focus on the business side of things and will see him working alongside two more recent appointments as part of this corporate restructure in Liverpool's new managing director and chief commercial officer Billy Hogan and chief operating officer Andy Hughes.
Is there an e-sports future for Liverpool?
Moore's background in eSport raises some interesting possibilities. Professional gaming is a rapidly growing beast with Wolfsburg becoming the first European club to "sign" a player in 2015. Schalke soon followed suit with West Ham United becoming the first Premier League club to sign a professional video game competitor in March 2016. In December, Paris Saint-Germain joined the party.
BT Sport are looking to capitalise on the growing interest, announcing In February they will exclusively show the Fifa 17 Ultimate Team Championship Series in May.
Speaking to Game Reactor in February, Moore spoke enthusiastically about the growing relationship between football and e-sports, insisting clubs need to "reach out to a generation coming through.
"I grew up in England, I grew up in Liverpool and it was all we had, our team. Liverpool in my case was everything we had. In today's world, there are so many distractions, there are so many medias that clubs and leagues and federations have to work harder to be relevant, to catch the attention of generations to come, it is not like when I was young."