Who plays more golf Trump or Obama? The debate may finally have been settled
A website has exhaustively detailed where and when the US president has been golfing lately.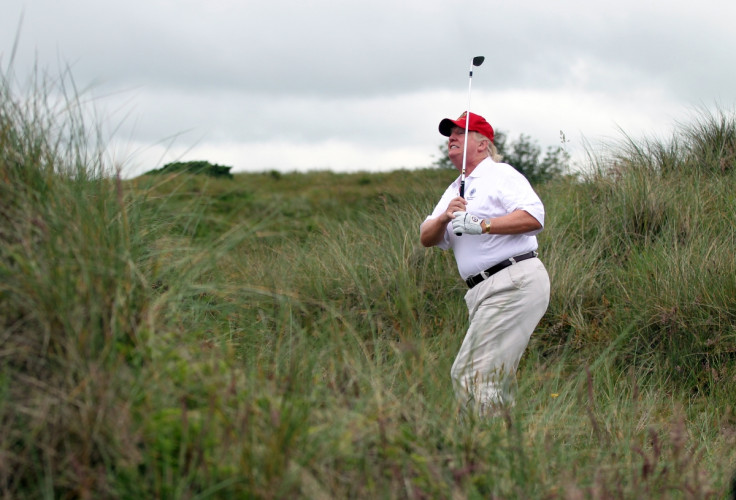 By now it should come as no surprise that Donald Trump enjoys the odd round of golf.
The mogul owns over a dozen golf courses in the US and around the world so naturally he enjoys the occasional outing while conducting government-related business.
The impression that Trump has spent more of his presidency on putting greens rather than in the Oval office has left his many critics fuming, including some within the Washington press corp who have accompanied him on a number of his much-publicised trips.
Now a website has revealed the amount of golf Trump actually plays – and has finally settled once and for all the debate on whether Obama or Trump played more golf as president.
The website, Trump Golf Count, has estimated that the US taxpayer is already facing a bill of $74,899,207 for the estimated 59 rounds of golf he has played since February.
The website also has a detailed breakdown of where he visits – with most of his rounds taking place at Trump-owned properties such as Potomac Falls, Virginia and Bedminster, New Jersey, where Trump also owns a home.
The website also claims that the president has already chalked up 779 hours (that is just over a month) on, or near, golf courses during his presidency.
The White House rarely confirms when the President has been on a golf outing, so the website has explained its methodology in calculating how it knows when President Trump has been golfing. By analysing press coverage and sightings by journalists, it is able to determine the likelihood Trump has been on a golf course.
Whichever way you look at it, Trump seems to golf considerably more than his predecessor Barack Obama.
A long-time Obama critic, Trump spent much of his time in the political wilderness attacking the-then US president for being work-shy. Obama is believed to have golfed 333 times during his eight-year tenure as president but the figures show Trumps is rapidly catching up.
Trump naturally took Obama to task on Twitter about his love of the golf course with some tweets criticising the president dating as far back as 2011.
This chart clearly shows who is ahead in the golfing stakes. By week 32 Obama had managed just 23 golf trips, compared to Trump's likely estimate of 58 (But only 32 have been 100% verified).
Whether Trump will hang on to the presidency long enough to challenge Obama's impressive golf statistics remains to be seen, but at this rate Trump has given his critics more than enough ammunition in the months to come.