Alexander B. Cummings – The free-marketeer presidential candidate hoping to transform Liberia
Cummings tells IBTimes UK of the urgent need to lift unemployed youth out of poverty to avoid new crisis.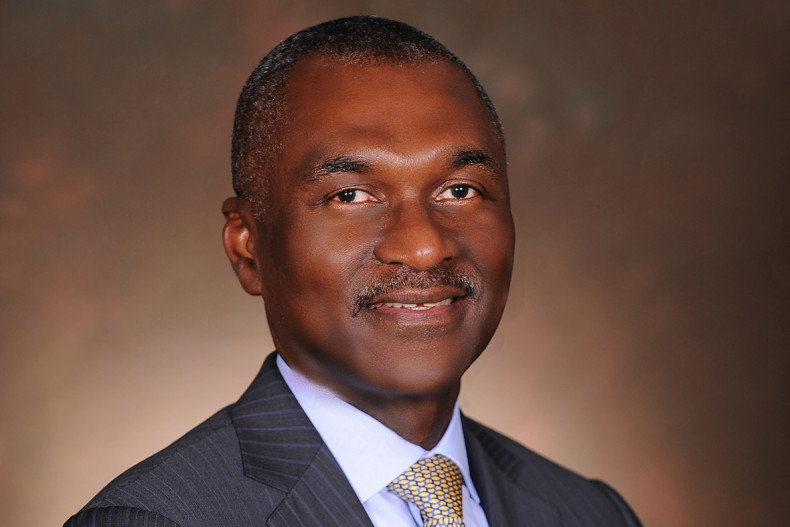 Alexander B. Cummings is not your typical Liberian career politician. Having served most recently as Executive Vice President and Chief Administrative Officer for Coca-Cola's African operations, the 60-year-old who entered Liberia's presidential race this month, has been calling for non-traditional approaches in the West African nation's politics.
Born in Monrovia in 1956 to an educator who worked for the Ministry of Education before studying divinity, and a midwife, Cummings spent his early years in the capital's deprived Point Four neighbourhood before studying at primary and secondary school in the Montserrado district.
Surrounded by hard-working and very demanding parents and three sisters, Cummings recalls a wonderful childhood. "I grew up during a relatively good period for Liberia. Even though we were a lower to middle class household, Liberia at the time in relative terms was OK, schools were good, institutions worked," Cummings tells IBTimes UK.
After two years spent at a Suacoco-based college, and like many Liberians in those years, Cummings moved to the US, where he studied finance economics at Clark-Atlanta University. Upon graduation, the young man returned home and worked for two years at the Liberian Development Bank, until the tail-end of the 1970s.
"Growing up, my perception was one of a country that worked in the context of Africa. The country was progressing, and there was stability," Cummings says. But things were about to change dramatically. The 1979 demonstrations against a rise in the price of rice and corruption, were an ominous sign of the violence yet to come Liberians' way.
"I was there for the riots in 1979 and when the military took over in 1980. This signalled a very difficult and scary time," he says, in reference to Samuel Doe's bloody overthrow of President William Tolbert, who was murdered in the coup.
Following the takeover, Cummings returned to the US to begin his international business career, which took him to the UK, the US, Nigeria and Kenya, where he lived in the 1990s, and South Africa in 2000s.
The businessman was away during much of Liberia's first (1989–1996) and second (1999–2003) civil wars – of which he does not speak much. Looking back at his homeland today, however, Cummings says he is pained by "where we have come", and insists on the need to restore past values in order to move the country forward.
"Lessons I took back with me when I lived in other African countries is that we have to ensure that the key and core values of right and wrong are restored and that today's challenges are not unique to Liberia," he explains.
"Citizens of these countries are no smarter than Liberians are, but Liberia's protracted and extended civil war and unrest means that every institution in the country is broken, including that of the core family. We lost all of that over that extended period of time, which means it will take a long time to restore." What remained of Liberia's health systems, for instance, crumbled when the Ebola virus laid ravage to large swaths the country.
As Kenya and Nigeria's economies witnessed gains in the 1990s, Cummings also remember water and power being challenges. "I used to say to my colleagues at Coca-Cola that we would not use that as an excuse for not moving the business forward, because we knew these problems could continue in the near future. We'd need to find solutions and work around those challenges."
It is this outlook Cummings says he is bringing to the race for the country's highest office, in which he faces some 20 other hopefuls. "For me, we need to bring this attitude to Liberia: Yes, the environment is tough, yes we have challenges, but we have to figure out how to move around those challenges to move our country forward."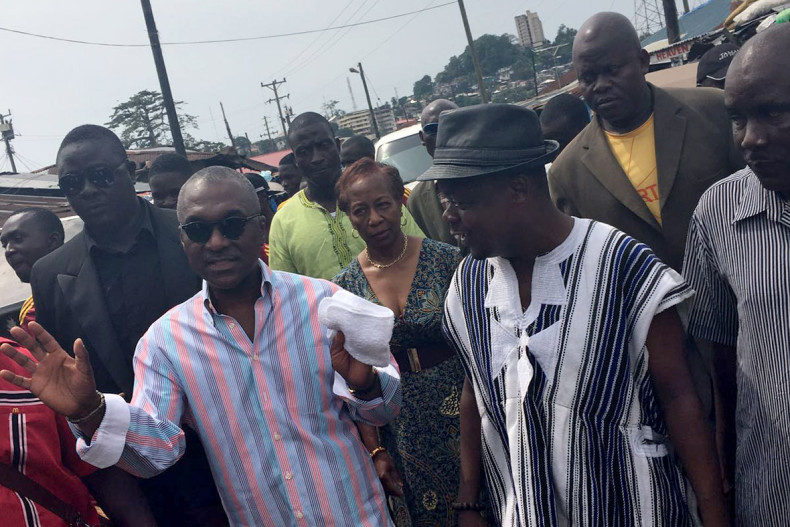 Liberia's unemployed youth are biggest risk to stability
To ensure peaceful Liberia does not slide back into brutal conflict, Cummings says the next president must ensure the lives of the high number of underemployed – and unemployable – Liberians are turned around. Unemployment particularly affects the bulk of the 75% of all Liberians who are 35 years old and younger and make up the majority of the voting bloc.
"Those people live in those deprived areas of our country, such as West Point (a major centre of contention in the October 2017 poll) and they are one of the biggest security risk to our country," he says. "Any person aspiring to lead our country has to address that issue and create job opportunities, change their living conditions. If we don't – if people don't believe they have a future and no protection and vested interests – we're on high risk of them being vulnerable to potential violence or influences."
But Liberia needs the revenues to lift the estimated 64% of Liberians living below the poverty line, of whom 1.3 million live in extreme poverty, be it through training, vocational training and a resuscitation of the nation's agricultural sector as Liberia imports most of what it consumes.
The current national budget stands at $556m for 2016/2017, but Cummings believes he can bring it closer to $2bn over a 10 year period. To do so, Cummings outlines his plan: "We're over-dependent on government for everything in Liberia. So we need to grow the private sector to create more jobs and for people to pay more taxes. To do that, we need to enable and facilitate financing to create businesses: banks need to be able to lend and make credit available. As I travel throughout Liberia this is a refrain I hear constantly."
With this in mind, Cummings recently started a micro-financing scheme – dubbed the ABC after his initials – making £60,000 (6m Liberian dollars) available as a start, to provide credit to women's businesses. The retired businessman is personally financing the scheme, using a small micro-financing company, Standard Trust, to administer the loans.
Acknowledging that growing the revenue side will take time, Cummings says his immediate priority is to attack waste, which comes in two forms: the corrosiveness of corruption and government resources wasted. "For example, the kind of vehicles we buy for government officials, the amount of travel that we enable," he explains.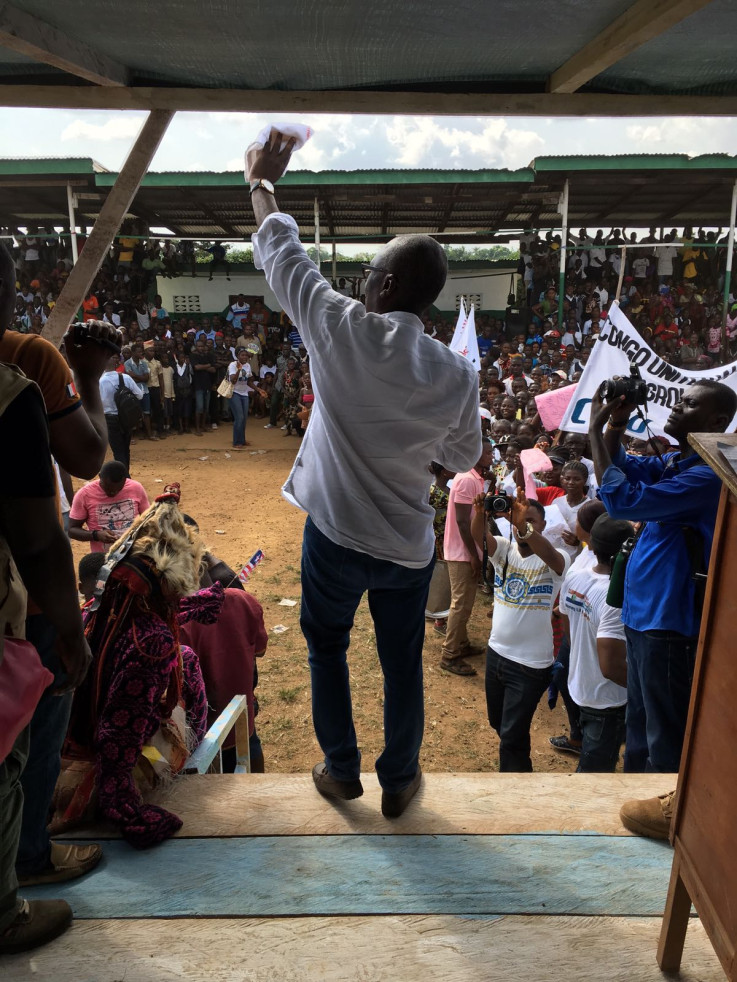 Presidential Alex B Cummings, who has been travelling to neighbouring countries to gather support, addresses 7,000 supporters in Nimba County, Liberia
Alex B Cummings
"Too many rules, too much complication stifle creativity and encourages corruption. If you look at our history, corruption has been the root cause of most violence. The 1980 coup was seen as essential because of uncontrolled corruption, but nothing changed."
After ensuring the nation is "getting full value" from Liberia's existing resources, Cummings says he is looking to identify other resources that "we can more aggressively exploit", including tapping into minerals that have been overlooked.
Regarding infrastructure, Cummings is quick to explain he is "open to the idea" of privatising and attracting investors to come and invest in Liberia's power, roads and water. "I know that at the idea of privatising some sectors, Liberians cringe but my answer is that we don't have anything today."
Along with his neo-liberal-style policies, Cummings says his experience is what differentiates him, a business-driven candidate, from others. "For a Liberian like me, born in Monrovia in Point Four to have ended up in the top two or three executives at the Coca-Cola company, doesn't happen because of a beauty contest because I was tall or good looking, or because I had relatives in top positions," he says, in reference perhaps to fellow candidate MacDella Cooper, a former refugee model turned philanthropist. "It came from consistently delivering results for 36 years, and I did most of it in Africa."
In a further cutting remark, the political leader of the Alternative National Congress (ANC) says: "So, compared to all the other aspirants, I have done it with integrity. I'd say to Liberians: Liberia is aggressively looking for change, after 169 years of independence. If you want different results, you need something different and if we keep selecting leaders with similar experiences , it's unlikely we will see change."
Cummings plans the "Herculean task" of visiting all 17 electoral districts between February and the official beginning of the campaign in August, and identify "influencers" – a crucial foundation in a country where 52.4% of the population is illiterate and relies on those respected influencers to guide their vote.
Cummings lets slip that he has not ruled out a coalition. "We're currently in discussion with other political parties about potential alliances, which could help with the efforts," he says, adding that he will announces a series of policies during the ANC's party convention in March.