Liberia could plunge back into civil war if the nation does not pass a historic bill protecting community land rights in a region where weak land rights have been tied to armed conflict, civil society organisations have warned. In 2014 and 2015, Liberia President Ellen Johnson-Sirleaf proposed the draft Land Rights Act (LRA) and Land Authority Act (LAA), which would strengthen the rights of rural communities to land on which they have lived and worked for generations, according to Human Rights Watch (HRW).
In its proposed form, the act legally recognises communities' rights to native "customary land" –defined as land owned by a community that is used in accordance with traditional practices such as crop farming.
HRW: 'Adopt the bill before 30 August'
After two hearings, however, civil society groups condemned a lack of transparency with the LRA enactment process, as well as changes made to the draft.
HRW, on 17 August, urged the Liberian legislature to adopt the long-promised act "before it goes on recess by 30 August".
"The act would empower communities to legally own this land. It also establishes safeguards to reduce discrimination against women and other vulnerable groups – who are often disproportionately affected by social and cultural barriers to using and owning community land," Juliana Nnoko-Mewanu, researcher for the Women's Rights Division at HRW, said.
How high demand for land can fuel conflict
Land in Liberia is in high demand from foreign and national investors, particularly for palm oil plantations, mines, and timber concessions, according to HRW.
More than half of Liberia's 4.3 million people live on customary land, without legal recognition, according to United States Agency for International Development (USAID).
1.6 million hectares – almost 2 million football fields – of land in Liberia was sold, leased, or licensed to commercial investors between 2004 and 2009, according to the World Bank.
These transactions were often made with little or no consultation for or consideration with local people.
Many disputes have not only ended up in the courts, but in violence between communities living on the land and development agencies.
"The Land Rights Act would finally give Liberian communities much-needed control over the land that they still depend on for their subsistence and livelihoods, and that is central to their identity and their history. The legislature should adopt it without delay."
If the LRA does not pass before the 30 August, 18 civil society groups claim it will likely be delayed until after the elections planned for October 2017.
According to the coalition of 18 Civil Society Organizations Working Group on Land Rights in Liberia, the act must include the four following tenets:
●The formalisation of customary ownership with legal protection the same as individual private ownership,
● Communities are able to self-define and self-identify their lands and boundaries,
● Communities are directly responsible for the management of their land and natural resources, and there must be free, prior and informed consent before external investments are made,
● Customary land rights take precedence over all other proposed uses of land.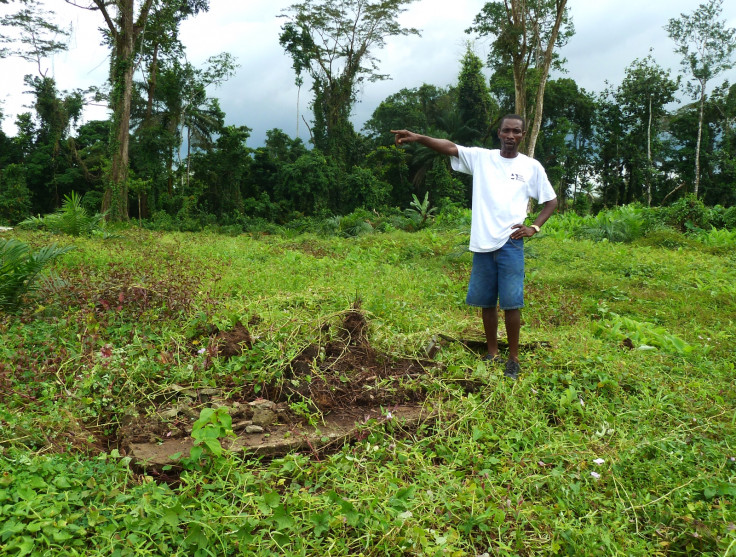 Civil society: Communities concerned over land issues fuelling conflict
The coalition issued a statement warning the failure of the current government to recognize the rights of millions of Liberians to their customary lands "jeopardizes peace and security, and could fuel a slide back into the conflicts that devastated our country for decades".
Land and natural resources ownership was one of the root causes of Liberia's 14-year civil war that left some 900,000 people dead. Insecure land rights also leads to land grabs, and communities losing their homes and livelihoods. An estimated 90% of the nation's civil court cases are related to land, according to many as 63% of violent conflicts in Liberia are rooted in land rights issues.
"We are all aware that since the end of the civil war in 2003, a lot of land issues have been raised, that have caused violence and other forms of confrontation in various communities, so people in these communities are concerned," Frances Digh-Greaves, national chairperson of the National Civil Society groups, warned during a news conference in the capital Monrovia in July.
The group also highlighted how President Sirleaf's legacy would contribute to nation's goals to transition to sustainable development to overcome challenges including food security, renewable energy and climate change mitigation.