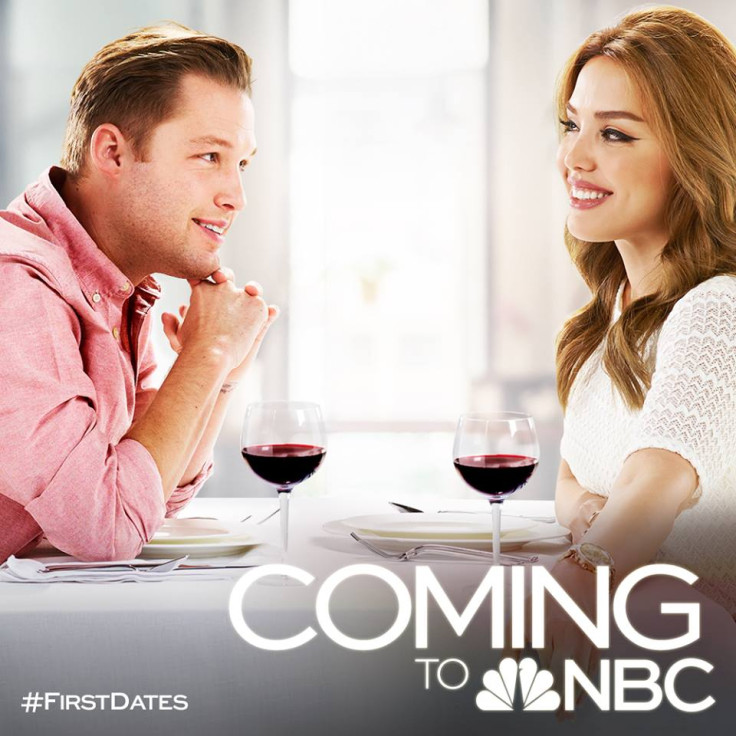 Popular British series, First Dates will receive a fresh take as Drew Barrymore and Ellen DeGeneres team-up to recreate the experience for participating single in NBC's latest reality series. The new show promises a "voyeuristic look at a variety of real first dates happening throughout one night at the same restaurant in Chicago."
Click here to watch the First Dates premiere episode live online, when the show airs on NBC this Friday (7 April) at 8pm EST.
When strangers from different backgrounds and age-groups from across the US meet in such a set-up for their very 'first date', things are bound to get awkward and even hilarious.
A sneak peek video of the NBC series reveals one such situation where two singles apparently clash over a frequently-debated topic – who should pay the bill?
The teaser video offers a glimpse of Woody and Katheryn's date, when things take a weird turn after their $200 (£160.60) bill arrives.
"How do you wanna do this?" the tattoo-donning Woody asks. Clearly, his date wasn't pleased with his reaction as she fires back saying, "I think the man should always pay... 100 percent."
As if things weren't awkward enough for the two, following the discussion Woody excuses himself from the situation and heads to the washroom to make a call.
"Yo, I'm having an interesting time to say the least," he is recorded saying on the phone. "We just got the tab and it's like $200 and she wants me to pay it. I guess I'm running out the door."
Based on the hit UK format, First Dates will be executive produced by DeGeneres and narrated by Barrymore. It aims at providing the viewers a "refreshingly authentic viewing experience that plays like a real-life romantic comedy."
In the words of co-producer John Hesling Hesling "there are lots of hilarious moments to see — some of them pretty cringe-worthy. But it all comes from a kind place."
Check out the First Dates sneak peek below: