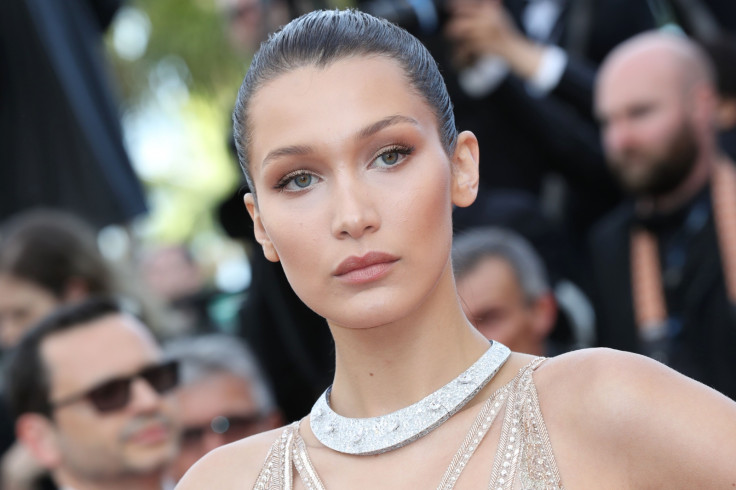 Social media star and runway queen Bella Hadid is currently trotting around the globe to model for prestigious brands and designers. While her Instagram posts keep fans updated about her life, there's much more to the 20-year-old daughter of Yolanda and Mohamed Hadid.
Being raised in a "diverse background" – her mother is Dutch and father was born in Israel – Bella has keen interest in the current political shift in the US. As she expressed her thoughts on Donald Trump's controversial travel ban, the supermodel opened up about her faith and roots in a recent interview for Porter magazine.
"My dad was a refugee when he first came to America, so it's actually very close to home for my sister and brother and me," the younger sister of Gigi Hadid said. "He was always religious, and he always prayed with us. I am proud to be a Muslim."
The Hadid family patriarch, who is a well-known Beverly Hills realtor, spent his early years in Syria and Lebanon before migrating to the US at the age of 14, as per reports.
Bella is also quite close to her mother, who is a reality TV star, and she calls the former model her "best friend". Yolanda, Bella and model son Anwar have all been struggling with chronic Lyme disease – something that The Real Housewives of Beverly Hills star has documented at length in the final season of her show.
"I couldn't get out of bed for six days. And my brain would get all foggy, and I couldn't see," the Victoria's Secret model said recalling her suffering. "That was the hardest time of my life."
Her split from The Weeknd also brought her into the limelight as the break-up was played out in the media. Following the split, the Starboy hitmaker went on to date fellow pop star Selena Gomez, and tabloids were filled with gossip surrounding the trio.
Nonetheless, all the gossip did not affect Bella's sprits as she said, "I'm just really focusing on myself, and my work, and just being the best that I can be. I'm not really worried about what guys think about me, I'm just trying to be a woman!"