Beyonce may have thrown Coachella 2017 into chaos after pulling out of her headline performance. However, if pop fans have their way, the likes of Rihanna, Lady Gaga, Katy Perry or Taylor Swift will step into her shoes.
The Formation singer, who is pregnant with twins, was forced to cancel her appearance at the Indio, California festival on doctor's orders. Although Beyonce will now headline Coachella 2018, her cancellation leaves a gaping hole in this year's line-up prompting fans to speculate which other pop star could replace her.
An ongoing poll conducted by Billboard shows Lady Gaga as the popular choice of replacement with her critically-acclaimed performance at the Super Bowl half-time show still fresh in people's minds.
Fans on Twitter seem to agree with one even launching a petition for Lady Gaga to take the remaining headline slot. One other fan tweeted: "Honestly though, @ladygaga seems like the obvious choice to replace Beyonce @coachella she'd have killer performance."
Work singer Rihanna is also a hot contender to replace Beyonce claiming over 20% of the vote. Pushing for the Bajan singer to join the line-up, a Rihanna fan tweeted: "@rihanna better replace Beyoncé at @coachella," while another agreed: "Since there hasn't been a female headliner for @coachella since 2007...Get @rihanna to replace Beyonce!!!"
However, dedicated Beyonce fans would rather Coachella go ahead with just two headliners. In reference to the singer's hit single, one heartbroken Beyhive member quipped: "U cant replace Beyonce she's...irreplaceable," while another chimed in: "Who could possibly replace beyoncé at coachella tho. like who can replace the greatest performer of our generation."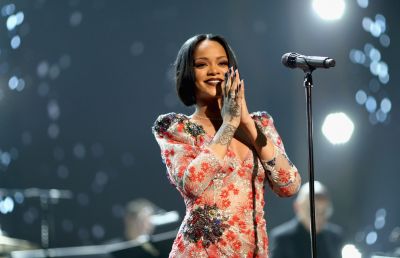 Beyonce, 35, was due to headline the double-weekend festival on 15 and 22 April joining Kendrick Lamar and Kasabian on the bill. Announcing her cancellation, a message on the official Coachella website read: "Following the advice of her doctors to keep a less rigorous schedule in the coming months, Beyonce has made the decision to forgo performing at the 2017 Coachella Valley Music & Arts Festival."
Who should replace Beyonce as a Coachella 2017 headliner?