Having impressed audiences in action comedy Kingsman: The Secret Service, heartfelt biopic Eddie The Eagle and animated movie Sing, actor Taron Egerton is fast becoming Hollywood hot property these days. But if you're not too familiar with the Bafta-nominated actor just yet then fear not, IBTimes UK has you covered ahead of his next big outing on the silver screen...
Where is he from?
Born in Cheshire, England, Egerton's family moved to Wales when he was very young. Despite only having one Welsh relative in his grandmother, he reportedly considers his nationality as Welsh and prides himself on being able to speak the language...
How old is he?
No need for background info here... having been born on 10 November 1989, Egerton is 27 years old.
What are his biggest movies?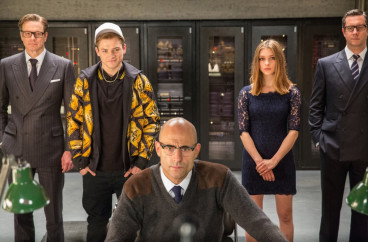 Egerton briefly appeared in TV series Lewis and The Smoke before starring in his first feature-length movie Testament Of Youth opposite Game Of Thrones actor Kit Harington, Humans' Colin Morgan and Oscar-winner Alicia Vikander. But he was really propelled into the limelight when he portrayed lead character Gary "Eggsy" Unwin in action comedy Kingsman: The Secret Service in 2014.
Following on from the success of that film, Egerton landed a role opposite Tom Hardy in crime drama Legend, which told the story of London gangsters Ronnie and Reggie Kray. In the movie, he plays Edward "Mad Teddy" Smith, a fellow criminal who was rumoured to have had affairs with Ronnie.
After that he returned to comedy, in biographical film Eddie The Eagle, which centred on British underdog ski jumper Eddie Edwards, who took part in the 1988 Winter Olympics. Jim Broadbent, Keith Allen and Hugh Jackman also starred.
Is he on social media?
Unfortunately for fans of Egerton, the star doesn't have an Instagram or Facebook account. However, he is on Twitter.
What can fans see him in next?
Egerton latest outing is Sing, a jukebox musical animation that also features the voice talents of Tori Kelly, Seth MacFarlane, Scarlett Johansson, Reese Witherspoon and Matthew McConaughey. It follows the latter's dapper koala Buster Moon, who dreams of turning the prized establishment his father helped him buy into a successful theatre. Ever the optimist, he conjures up a plan that he's sure will turn his luck around; a singing competition and when several talented animals come forward to take part, he thinks things are on the up. However, things are never that easy.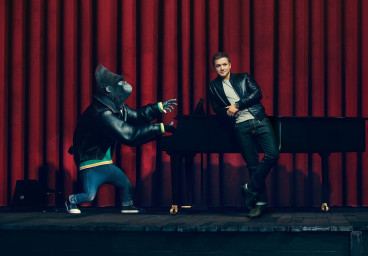 In the film, Egerton brings Johnny to life, a soul-singing gorilla who wants nothing more than to abandon his family's crime-committing gang and make it as a performer. Speaking about his character and the animation process to IBTimes UK recently, he said: "They filmed us recording the lines, I guess to try and get our mannerisms and see if any of that was useful. I think they wanted to see... I think I gesticulate quite a lot when I'm doing lines and I think some of that might have crept into Johnny. Hope so anyway.
"It was something I always wanted to do. I had a real keen interest in animation when I was young, perhaps more in terms of the design of characters and drawing, but yeah. It was a challenge in the sense of, I think, you strive for naturalism when you're making live-action films unless the style of the film dictates otherwise whereas with this, you have to be very muscular and expressive for it to be an interesting performance for children. That was a learning curve."
Sing is out in UK cinemas from today (27 January).