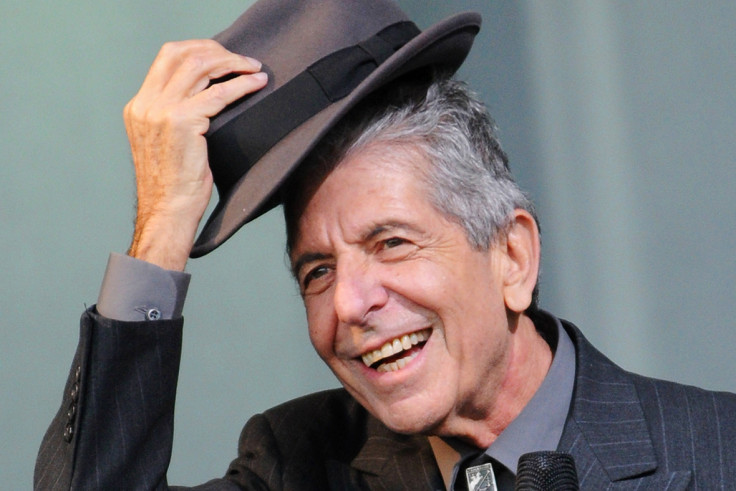 Leonard Cohen knew death was approaching, it has emerged. Months before the revered musician and poet passed away he told his dying muse Marianne Ihlen in a heart-breaking final letter that the curtain was soon to close on him too.
In his letter to his lifelong friend- whom he met on the Greek island of Hydra in the 1960s when they were both in their 20s — he spoke about his declining health telling her: "We are really so old and our bodies are falling apart and I think I will follow you very soon. Know that I am so close behind you that if you stretch out your hand, I think you can reach mine."
The Hallelujah star felt compelled to write to Ihlen — who was in the final stages of leukaemia — after learning from her friend Jan Christian Mollestad that she was dying.
Cohen and Ihlen had lived together in the 60s following the collapse of her first marriage. The couple divided their time between New York, Montreal, and Hydra.
The 82-year-old crooner's 1967 song So Long, Marianne which featured the lyrics: "Well, you know that I love to live with you/But you make me forget so very much," was widely believed to have been an ode to Ihlen. A photo of her also featured on the back cover of his second album, Songs From A Room.
Kari Hesthamar's 2014 novel, So Long Marianne — A Love Story, touched on the duo's close bond and revealed that although he had had several other relationships, she remained his greatest love. An extract from the book read: "Marianne had that gift; she made you feel that you were seen; she made you become a better version of yourself. With her eye for beauty, she made everything around herself beautiful."
In October, during a promotional schedule for his latest album, You Want It Darker, Cohen admitted that he had already made peace with death. He told The New Yorker magazine, "I've got some work to do. Take care of business. I am ready to die. I hope it's not too uncomfortable. That's about it for me," Cohen said.
He added that he had started to feel a spiritual connection that he hadn't previously felt. "I know there's a spiritual aspect to everybody's life, whether they want to cop to it or not. It's there, you can feel it in people, there's some recognition that there is a reality that they cannot penetrate but which influences their mood and activity. So that's operating."
Sony confirmed his death in a statement released on 11 November which read: "It is with profound sorrow we report that legendary poet, songwriter and artist, Leonard Cohen has passed away. We have lost one of music's most revered and prolific visionaries."
Although his record label released no further details about the cause of death, it confirmed a memorial service would take place in Los Angeles at a later date.