While it has never been officially stated on screen (or in the books), fans have known for quite some time that Hogwarts headmaster Albus Dumbledore is gay; a fact revealed by Harry Potter author JK Rowling in 2007 when the last book in the series, The Deathly Hallows, was first published.
Back then, the writer explained that the professor had fallen in love with his former friend-turned-dark wizard Gellert Grindelwald when he was much younger but was "horribly let down" when the latter turned towards the Dark Arts and killed Dumbledore's sister Ariana.
So when it was confirmed recently that upcoming spin-off film Fantastic Beasts And Where To Find Them was set to have four sequels which will feature both Dumbledore and Grindelwald in their youth, many followers of the folklore were intrigued to find out whether the movies would explore Dumbledore's sexuality. Fortunately for those desperate to know, Screen Crush recently asked Rowling outright what fans can expect when it comes to that aspect of his backstory.
"Well, I can't tell you everything I would like to say because this is obviously a five-part story, so there's lots to unpack in that relationship," Rowling told the publication. "I will say that you will see Dumbledore [in the sequel] as a younger man, and quite a troubled man because he wasn't always the sage. He was always very clever, but we'll see what I think was the formative period of his life. As far as his sexuality is concerned, watch the space."
Dumbledore won't be featured in the first film and is yet to be cast when it comes to the future instalments, however it's already been revealed that Johnny Depp will be bringing Grindelwald to life. His character will reportedly be glimpsed in Fantastic Beasts And Where To Find Them.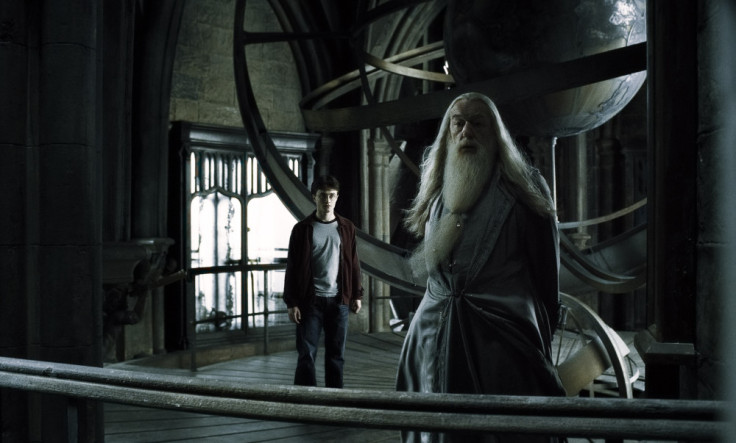 Set around 70 years before the events of the Potter saga in the 1920s, Rowling has insisted that the film will be in no way a prequel to the hugely popular franchise. Fantastic Beasts is based on a Hogwarts textbook, fictionally written by author-turned-magizoologist Newt Scamander (Eddie Redmayne) as he travels all around the world to rescue a number of creatures he's... well... misplaced, so to speak. Also starring Carmen Ejogo, Ezra Miller, Katherine Waterston, Jon Voight and Colin Farrell, Fantastic Beasts And Where To Find Them is scheduled to reach both UK and US cinemas on 18 November 2016.
For more entertainment news follow A-List on Twitter @Alistinsider