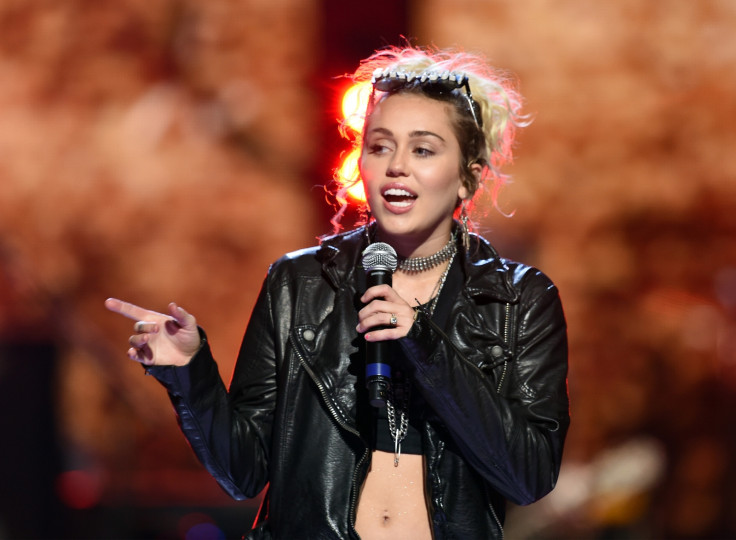 After breaking down in a video message after Donald Trump's victory during the US presidential election, Miley Cyrus has shared another video sporting a bright smile on her face as she declared that she has accepted the election results.
While addressing her 55 million followers on Instagram, the Wrecking Ball singer said she is hopeful for a better future and will keep inspiring her fans. She said: "Ok, so no more crying from me. I am accepting and hopeful, inspired and smiling."
She captioned her video message with a lengthy message urging people to come together and work for their communities. "Many of us aren't sure what to do after the election, but now more than ever it's important for us to come together and take action to work for the America we want," she wrote on the image sharing website.
The Voice judge also pledged to support the education of homeless LGBTQ youth by launching #HopefulHippies. "We're launching #HopefulHippies, and I'm asking you to get involved in your own community and make a commitment to the issues you care about, whether it's donating, volunteering or showing your support! I'm starting off by pledging to education, and I'm excited Happy Hippie will now be supporting classroom projects and schools with DonorsChoose!! If you need ideas to get you started, check out HappyHippies.org to find local opportunities near you supporting the issues we care about. Share your pledge to take action in your community using #HopefulHippies. Can't wait to see yours, I'll be reposting some of my favorite ones," her message concluded.
Her positive message for fans came after the polarising US presidential election results. On 9 November, the songstress posted a tearful video sharing her reaction after Hilary Clinton's defeat. The 23-year-old has championed Clinton and was visibly heartbroken after the results.
"That's what makes me so sad. I just wish that she had that opportunity, because she fought for so long and because I believe her when she says that she loves this country. This is all she's ever done. She's given her life to make it better," she said fighting back her tears in her previous message.
However, she also admitted of accepting Trump as Potus. "This hurts to say, but I even accept you[Trump] as the President of the United States, and that's fine, that's fine because I think now I want to be a hopeful hippie."