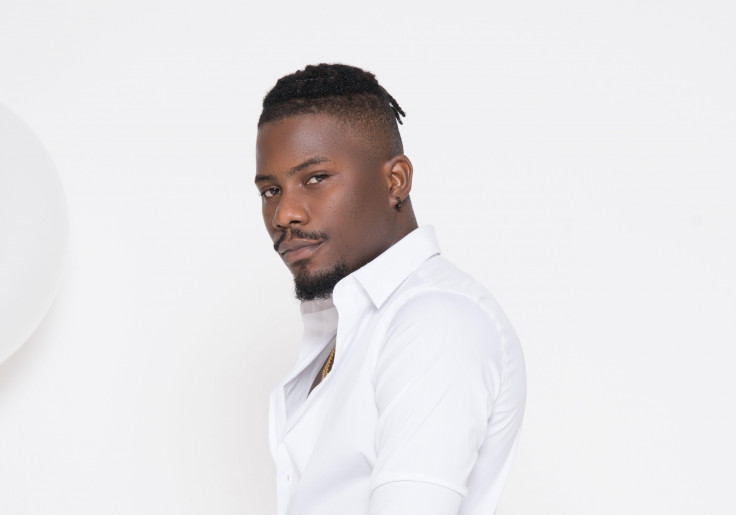 Still riding the wave of his 2017 success —largely thanks to his chart-topping monster hit Juice — Afrobeats star YCEE is kicking off the new year by bringing his talents to the UK.
The 24-year-old Nigerian rapper and lyricist will perform his first headline concert on the 12 January, at London's O2 Academy Islington.
"I'm really looking forward to connecting with my fans because my UK fan base pays a major role in my current goals as an artist," he told IBTimes UK.
Who is YCEE?
Born Oludemilade Martin Alejo, YCEE discovered his passion for music at a very early age.
While growing up in Lagos, where he was born and raised, he listened to the likes of Drake, Kanye West and Lil Wayne.
"At the time, I was listening to Lil Wayne. He was the hottest rapper on the scene and I fell in love with his style in music and everything else and the way he and the likes of Drake were able to merge rapping and singing," he explained.
He got his big break in 2012 he was approached by Tinny Entertainment, who noticed he had something special and gave him a record deal.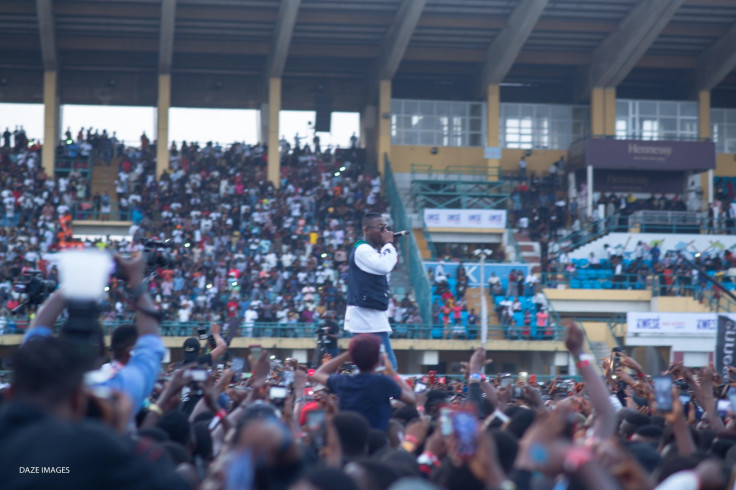 "Music was a hobby that I just did until I got a record deal. But when I got a record deal, music transitioned from just being a hobby into more of a profession. I was putting out music not just for fun but for business and I looked at the level these artists were at and drew inspiration from that and wanted to be like them someday."
London is now his home away from home and he has even co-hosted Destination Africa show with DJ Edu on BBC Radio 1Xtra.
"Radio, for me, is something that I wanted to get into. When I was presented with the opportunity to do it, it was exciting. Seeing as it was the BBC, it was a big step in my career."
Biggest hits
The entertainer, who supports Manchester United, has worked with industry heavyweights including Patoranking, Olamide, Falz, Eugy and BET and Mobo award-winning artist Davido.
Since the release of his debut single Smile On Me in 2012, YCEE has enjoyed success with tracks including Condo featuring Patoranking, Jagaban, Omo Alhaji and Something Light.
He kicked things up a gear with the release of Juice in April 2017. The song produced by Adey and featuring UK-based Maleek Berry was the lead single off his debut The First Wave and quickly skyrocketed up the charts.
Not only did it give YCEE international recognition, it became the Afrobeats summer anthem with the accompanying music video racking up over 14 million views on YouTube.
Career highlights
YCEE has already celebrated some major achievements which include award nominations at the Nigeria Entertainment Awards, All Africa Music Awards, and the MTV Africa Music Awards. He picked the 'Rookie of the Year' award at the 2015 edition of The Headies.
In 2017, Tinny Entertainment sealed a deal with Sony Music Entertainment for the release of YCEE's debut EP titled The First Wave.
What is YCEE's unusual fear?
"Tops that are too tight. I will wear skinny jeans, but not tops that are too tight. I think it looks funny. I find that a lot of people who wear clothes that are restrictive are bodybuilders, and it looks really weird.
Marvel or DC?
"My favorite superheroes are all on Marvel. Deadpool, Incredible Hulk, a bunch of the X-Men. I think they are a lot cooler. I'm not saying DC isn't fun, But Marvel is better. But I do like Batman!
Words to live by
YCEE's favourite quote is: "There's always a higher level than the top"
" I can't remember who said it, so I might as well take credit for it," he laughs before explaining that those words "tend to keep me on my toes because no matter how successful I get, I have to keep going. This is because people that came before me didn't get complacent with the level of success they attained."