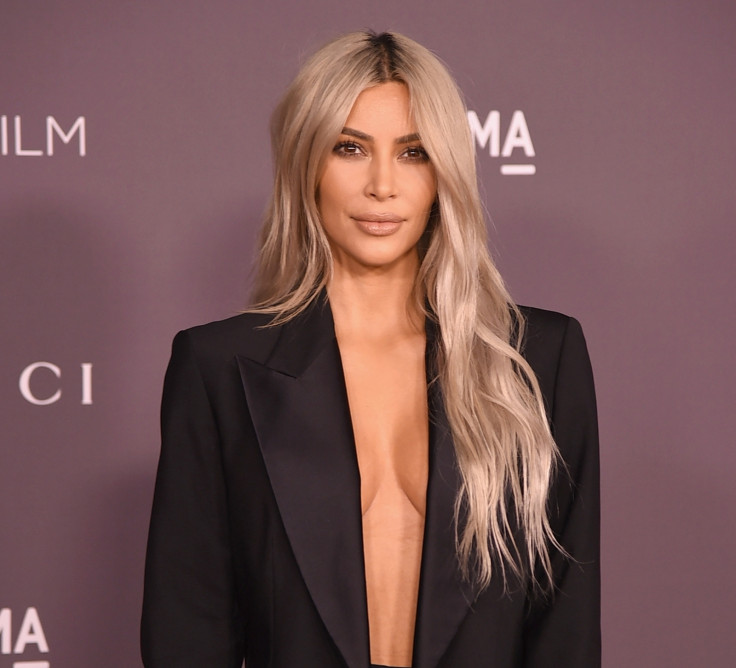 While the US might be reeling in the bitter cold due to the plummeting temperatures across the country thanks to the Bomb cyclone, Kim Kardashian is doing her part to try and heat things up with her latest Instagram post. The social media queen began the New Year by stripping down and posing on a bed.
On Friday, 5 January, she stunned her fans by sharing the NSFW image in which she can be seen sleeping on a bed draped in white sheets wearing nothing but a barely-there thong. She crossed her hands strategically to cover her breasts but flaunted her butt cheeks in the racy snap.
"Rise & Grind," the Keeping Up With The Kardashians star captioned the post. Not surprisingly, her upload garnered nearly three million likes in a few hours.
However, quite a few are not too enamoured with the snap. Some even questioned Kim in the comments section, asking if the photo was clicked by her husband Kanye West. "Did Kanye take this pic?" wondered one of her Instagram followers.
"Put some clothes on. How can you seriously still have this mentality? After you have become a mom. Do you want your daughter to look up to this," one internet user wrote about the racy photo.
"Shows what a girl would do for attention to keep herself relevant. Lol and, yes, I meant to say GIRL because this is immature and childish," added another.
However, some came out in support of the KKW cosmetic giant and defended her beautiful figure. "Body confidence isn't shameful," said one.
"Kim is The Queen as long as she's doing what she wants," gushed another, while someone else commented, "Damn January heat."
She posted the picture soon after lashing out at critics who accused her of partying while her son Saint was battling pneumonia in a hospital. On Wednesday, 3 January, she sent a warning to everyone who was trying to pull her down through her toddler son via social media. "I haven't heard this BUT let's get this straight. I did not leave my son for one minute during his hospital stay. We were there Wednesday night to Saturday. NYE WAS SUNDAY NIGHT. People came over when he was already asleep for the night! Don't even try me when it comes to my kids."
A day before that Kim, the mother of North and Saint, narrated the nightmare her family had to undergo due to the health scare. "My precious baby boy is so strong! After spending three nights in the hospital & seeing my baby get multiple IV's and hooked up to oxygen machines, our end of the year was challenging. Pneumonia is so scary," she wrote alongside a photo of her cradling Saint.
"I just want to thank every nurse & doctor out there who works so hard around the clock. We are so grateful for you all! He's home and all better. He's so resilient, I'm sure he will still say the ambulance ride was cool! My strong Saint," she added.