The daughter of legendary children's author Roald Dahl has been arrested in the US after allegedly running up a £3,970 bill and fleeing without paying.
Tessa Dahl, once named as one of the five most beautiful women in the world, is to appear in a Connecticut court next week charged with larceny.
The 60-year-old has not yet entered a plea and could face up to five years in prison if convicted.
Tessa, mother to fashion model Sophie Dahl, has battled alcoholism and drug addiction in the past.
Her arrest came after she had checked into the £140-a-night Interlaken Inn in Connecticut on 27 October of last year, the Daily Mail reported.
She allegedly departed a week later on 3 November without paying her bill of £3,970, prompting the hotel's management to call state police the same evening.
Later that night, the Interlaken Inn alerted the police again to inform them that Tessa had been in contact from a nearby hotel, the White Hart Inn, allegedly telling them she would not be paying her bill and that staff would "never see her again".
Police arrived shortly before 11pm on 3 November and arrested Tessa, charging her with third-degree larceny.
She was released on payment of a £3,970 bond having given a home address in Massachusetts.
Mark Sherman, Tessa's US lawyer, said the case arose from a misunderstanding.
"The hotel has been paid in full and we expect a quick resolution in court," he said.
Tessa is one of five children fathered by the late Roald Dahl, whose books have sold more than 250 million copies worldwide and include Charlie and the Chocolate Factory and James and the Giant Peach.
Her late mother was the US Academy Award-winning actress Patricia Neal, who died of cancer in 2010.
Born in Oxfordshire, UK, Tessa's life was hit by tragedy aged just just three when, in 1960, she saw her brother Theo's pram hit by a taxi, leaving him with permanent brain damage.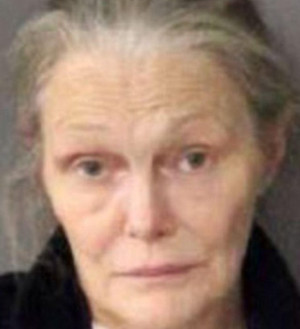 Tragedy struck again three years later when her beloved sister Olivia died of measles.
Describing herself as a "train wreck waiting to happen", she told of how she was later put on anti-anxiety medication by her father – which snowballed later in life into drug abuse and depression.
She dated a succession of older men, including actor Peter Sellers and Roxy Music frontman Bryan Ferry, and had four children by three different fathers.
She has battled mental haelth while pursuing careers as an author and actor, and seven years ago began living at Abbey of Regina Laudis in Connecticut, in preparation for a new life as a nun.
Her father said of Tessa before he died in 1990: "She's by far the most complicated of my children, but she's the most interesting."