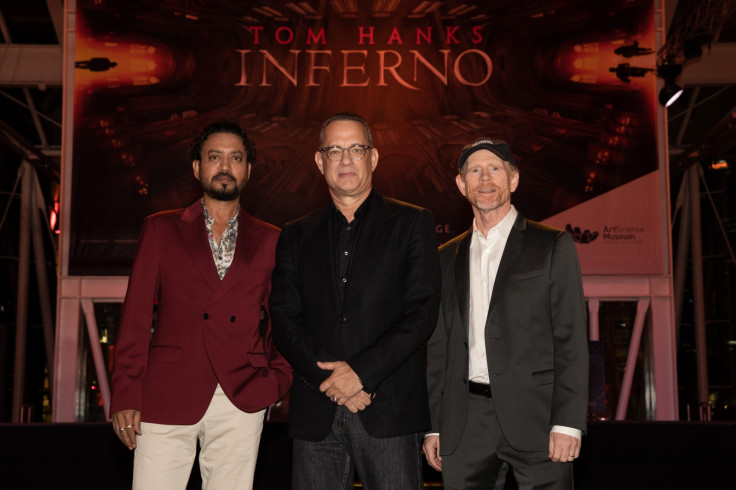 It's been seven years since the big screen saw symbology expert Robert Langdon solve the case regarding the apparent rise of the Illuminati, and fans of the Dan Brown series-inspired films have been waiting expectantly for the fourth book adaptation — Inferno.
In a recent interview with Entertainment Weekly, the director of the film, Ron Howard explained the delay, stating that neither he, nor Tom Hanks who plays the Harvard professor, had signed a series contract.
"We're not cranking out a series. It's about making a movie when we all believed and agreed we had something exciting, fun, and worthy to share," Howard said of the delay. "None of us are under contract."
Speaking further about the storyline, the director opined that this film had a fresh angle considering Langdon suffers from amnesia in it, creating more suspense to the drama. "It felt like a fun, fascinating performance opportunity for Tom ...the fact that Langdon is part of the mystery and not just an observer. He's really in the mix, that gives it a psychological thriller component that was never really in the DNA of the previous movies," he said.
In July, The Apollo 13 filmmaker explained why he chose to skip Brown's third novel The Lost Symbol for Inferno. "Cinematically, when Lost Symbol came out, I think our feeling, my feeling was that it's a terrific, another terrific novel," he told Cinema Blend at the time. "It's great material, but it felt like, coming close on the heels of Angels and Demons and Da Vinci Code, that thematically and tonally, it might feel a little bit too much like the other books, at that particular moment."
Inferno is set to release in theatres on 14 October in the UK and 28 October in the US.