Why Jennifer Aniston won't be offering Justin Theroux a penny of her £100m fortune
Theroux, 46, is a "proud" man and isn't interested in his estranged wife's cash.
Jennifer Aniston won't be offering a penny of her £100m fortune in her divorce to husband of two years Justin Theroux, according to a new report.
The 49-year-old Friends actress is one of the richest women in Hollywood thanks to her successful TV and film career, but will not be giving any of her hard-earned fortune to her "proud" estranged husband.
The prenup was allegedly set up to protect her earnings, but sources close to the Wanderlust actor claim he is not interested in cashing in, The Sun reports.
A source told the publication: "Justin is a proud man, he won't be asking for anything from Jen in the split.
"He's got his own money, and would never dream of an ugly court battle over the house, or ask her for spousal support. He still cares about Jen a lot, and wants to make the process of splitting up as pain-free as possible."
US Weekly claimed that the couple, who announced their separation in a statement yesterday (15 February), signed the prenup before taking a trip down the aisle following a three-year engagement.
A source said: "Jennifer has an ironclad prenup with Justin. It would be very hard for Justin to contest it. The prenup talks before the marriage were long and intense.
"Jen's assets and 'Friends' fortune are protected."
And Aniston has a lot to protect, since Forbes reported she raked in £18m from acting and endorsements in 2017.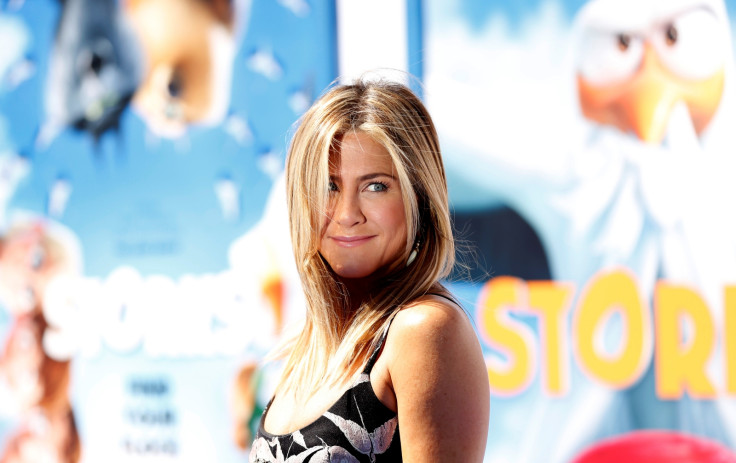 Theroux, 46, is thought to be worth around $20m (£14m) due to his big screen hits including Star Wars and The Lego Ninja Movie.
The estranged couple's joint statement has shocked the world. It read: "In an effort to reduce any further speculation, we have decided to announce our separation. This decision was mutual and lovingly made at the end of last year.
"We are two best friends who have decided to part ways as a couple, but look forward to continuing our cherished friendship.
"Normally we would do this privately, but given that the gossip industry cannot resist an opportunity to speculate and invent, we wanted to convey the truth directly.
"Whatever else is printed about us that is not directly from us, is someone else's fictional narrative. Above all, we are determined to maintain the deep respect and love that we have for one another."